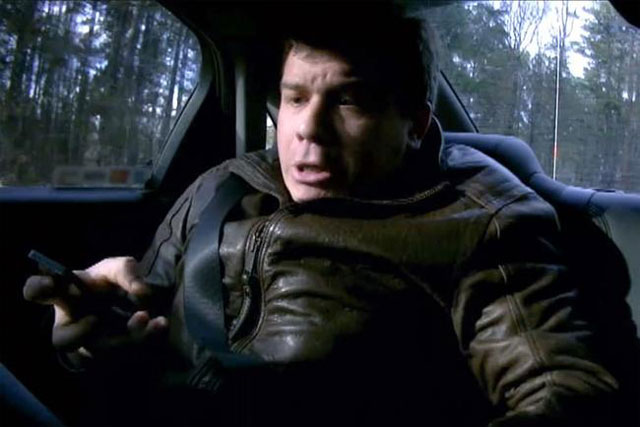 The original ad, which featured the Nascar driver Jeff Gordon donning a disguise and taking an unsuspecting car salesman on a stunt drive, was shared 1.4 million times.
In the latest ad, Gordon follows a similar format, with Gordon playing a taxi driver. It was shared 545,419 times this week.
Pepsi also appears in tenth position in the chart, introducing its new mini cans with an ad by Mekanism. The ad, set on in a Hollywood studio, was shared just over 28,000 times this week.
Meanwhile, rival Coca-Cola appears in third place in the chart with its "social media guard" ad.
The ad, created by Emac Ogilvy, is a spoof product-launch video and shows people wearing a Coca-Cola red dog collar to prevent them from checking the social media apps on their phones. It was shared more than 100,000 times this week.
Three's "#singitkitty" ad, a follow-up to its "the pony" work, remained in the chart for a second week.
The ad, which features a small girl and her pet kitten riding on a bike and singing along to 'We Built This City on Rock and Roll' by Starship, was created by Wieden & Kennedy London and shared 344,159 times this week.
The chart is collated by Unruly and ranks ads on YouTube by the number of shares across Facebook, Twitter and the blogosphere. Ads older than 30 days are not included.
1. Pepsi Max "test drive 2" by Davie Brown Entertainment/The Marketing Arm
545,419 shares this week | 545,419 shares all-time
---
2. Edeka "supergeil" by Jung Von Matt
107,627 shares this week | 332,215 shares all-time
---
3. Coca-Cola "coca-cola social media guard" by a emac Ogilvy
100,048 shares this week | 339,670 shares all-time
---
4. Three "#singitkitty" by Wieden & Kennedy
98,584 shares this week | 344,159 shares all-time
---
5. PlayStation"father to son" created in-house
61,315 shares this week | 61,315 shares all-time
---
6. Alex Thomson Racing/Hugo Boss Agency: In house "the mast walk by alex thomson" by
44,591 shares this week | 44,591 shares all-time
---
7. adidas "fast or fail" by Iris
42,897 shares this week | 42,897 shares all-time
---
8. Chanel "make your move, take your chance" created in-house
37,292 shares this week | 81,064 shares all-time
---
9. Samsung "samsung galaxy s5 - official introduction" created in-house
36,878 shares this week | 36,878 shares all-time
---
10. Pepsi "mini hollywood" by Mekanism
28,484 shares this week | 28,484 shares all-time
---
AUTOFEEDCAMVIRAL