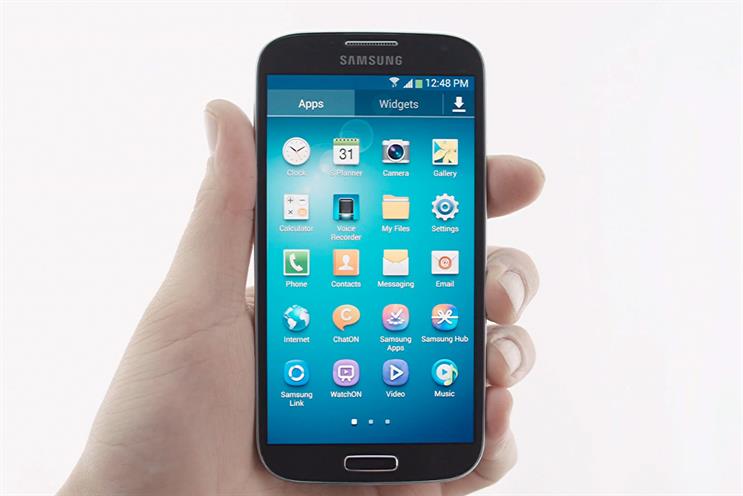 Top of the chart, with 171,119 shares, is a TV ad for Samsung's Galaxy S4, featuring a man sending pictures and sound home to his mother. Following in second place, is a 13-minute hands-on demonstration of the handset.
The third Samsung ad in this week's chart, in sixth place, is another TV ad for the handset, shared 62,099 times. The spot features a basketball team using the phone's group play function to listen to music and prepare for a game.
Google and Microsoft also enter the chart this week with 29,024 and 21,253 shares respectively.
Two brands capitalised on Mothers' Day in the US last week - Google's "here's to the moms" and a three-minute documentary-style ad for P&G, created by Wieden & Kennedy.
The P&G ad stars Maria Shriver, an American journalist and niece of President John F Kennedy, talking about her mother, who is credited with founding the Special Olympics.
Last week's first place, an ad from Audi in which 'Star Trek' stars Zachary Quinto and Leonard Nimoy are pitted against each other was the fourth most-shared this week with 78,318 shares.
The chart was produced in association with Unruly and ranks ads by the number of times they were shared across Facebook, Twitter and the blogosphere.
1. Samsung "sound & shot" by Cheil
171,119 shares this weekAll time: 451,503 shares
2. Samsung "Galaxy S4 official hands-on" by Cheil
141,788 shares this weekAll time: 247,159 shares
3. Evian "baby & me" by BETC
136,365 shares this weekAll time: 2,408,032 shares
4. Audi "the challenge" by Paulilu
78,318 shares this weekAll time: 530,286 shares
5. P&G "the gift my mother gave me" by Wieden & Kennedy
70,817 shares this weekAll time: 79,061 shares
6. Samsung "group play" by Cheil
62,099 shares this weekAll time: 111,512 shares
7. Google "here's to the moms" by Whirled
29,024 shares this weekAll time: 45,564 shares
8. Microsoft "beautiful and fast" by JWT Beijing
21,253 shares this weekAll time: 31,979 shares
9. Red Bull "Mad Mike drifting crown range in New Zealand" by Red Bull Media House
18,686 shares this weekAll time: 120,279 shares
10. Arlen's Transmission Centre "shift it" by The Commercial Kings
17,827 shares this weekAll time: 202,416 shares
AUTOFEEDCAMVIRAL