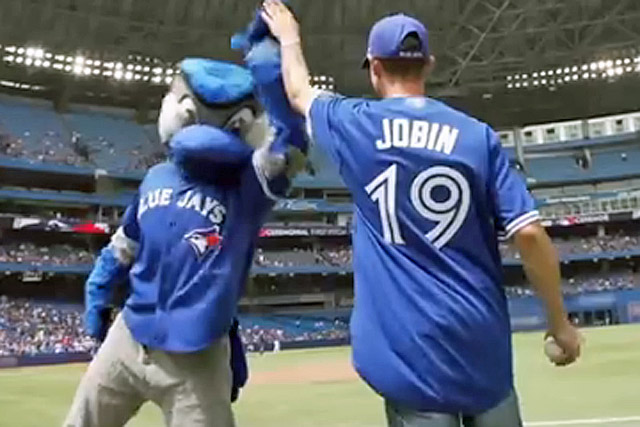 TD Bank's heart-warming ad "sometimes you just want to say thank you #tdthanksyou" by Leo Burnett, Hill & Knowlton Strategies Canada and Toronto-based Diamond Integrated, features various customers receiving personalised gifts from a speaking ATM machine.
One customer receives two airline tickets to visit her terminally ill daughter in Trinidad, while another mother receives Disneyland tickets for her young daughters. The ad has been shared more than 60,000 times in a week.
Samsung Galaxy's funny ad by Cheil capitalising on the viral Ice Bucket Challenge phenomena has entered the Campaign Viral Chart at number two after being shared more than 50,000 times.
The ad shows a Samsung Galaxy phone doing the Ice Bucket Challenge before nominating the iPhone and HTC.
The chart is complied by Unruly and ads 30 days old or older are not included.
1. TD Bank "Sometimes You Just Want To Say Thank You #TDThanksYou" By Leo Burnett, H+K and Diamond Integrated Marketing
63,229 shares this week | 96,051 shares all-time
---
2. Samsung Galaxy S5 "Ice Bucket Challenge" by Cheil
52,554 shares this week | 64,953 shares all-time
---
3. fifa 15 "official gameplay trailer | next gen goalkeepers" by HEIMAT Berlin
28,877 shares this week | 31,902 shares all-time
---
4. GoPro "Kama the Surfing pig" by in house
28,805 shares this week | 42,044 shares all-time
---
5. Thai Life Insurance "street concert thai life insurance" by Ogilvy & Mather
22,534 shares this week | 134,725 shares all-time
---
6. HBO "The Newsroom Season 3: Copier Tease" By in house
22,205 shares this week | 26,294 shares all-time
---
7. Tim Hortons "#TimsDark Experiment Dark Roast Coffee" by JWT
20,799 shares this week | 32,855 shares all-time
---
8. Kia "Soul EV Hamster Commercial Featuring 'Animals' by Maroon 5" by in House
16,679 shares this week | 21,538 shares all-time
---
9. Madden NFL 15 "madden nfl 15: madden season" by Heat, San Francisco
15,825 shares this week | 95,539 shares all-time
---
10. Samsung Galaxy "Tablet Realities with the Tab S" by in house
14,026 shares this week
---