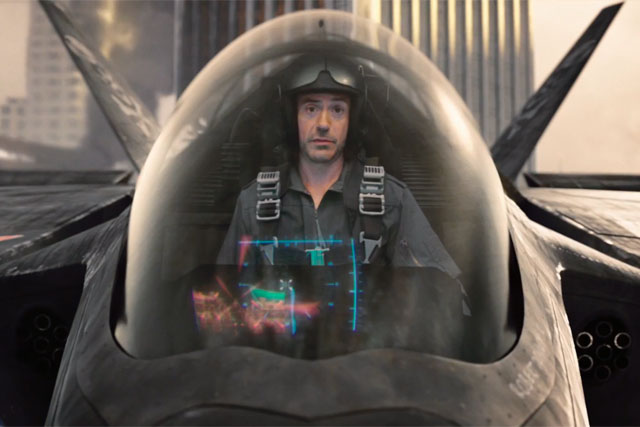 As men the world over attempt to grow facial hair in support of charity, star of American TV and cinema Nick Offerman gives valuable tips to speed the process - including studying with Tibetan monks, washing with whale oil and eating a raw onion.
The ad, created by Brake Media/Made Man, has been shared 38,997 times and ranks in eight place.
Topping the chart, an ad by 72andSunny for Activision's Call of Duty: Black Ops II, was shared 265,013 times.
Directed by Guy Ritchie, the ad stars actors Robert Downey Jr, Jack Black and Zach Galafianakis.
The launch trailer for the same game features in tenth place, shared 36,703 times and viewed 6.3 million times.
Elsewhere in the chart, two ads for Barack Obama's presidential campaign, and one for Mitt Romney's, appear in the most shared chart just days before the close of the election.
To view the most-shared viral ads from previous weeks, visit the Brand Republic viral video board on Pinterest.
The chart, produced in conjunction with Unruly, ranks ads according to the number of times they have been shared on Facebook, Twitter and the blogosphere.
Ads launched more than 30-days ago are not included.
1. Activision 'Call of Duty: Black Ops II live action trailer' by 72andSunny
265,013 shares this week
All time: 287,370 shares
2. LG 'so real it's scary' by Superheroes
146,838 shares this week
All time: 377,568 shares
3. Coke Zero 'unlock the 007 in you' by Duval Guillame Modem
126,195 shares this week
All time: 835,181 shares
4. Obama Biden 'your first time' by Obama For America
123,935 shares this week
All time: 131,683 shares
5. Icebreaker.com 'craziest Halloween scare' created in-house
114,049 shares this week
All time: 119,728 shares
6. Go Pro 'Hero 3' created in-house
87,517 shares this week
All time: 814,162 shares
7. Romney Ryan 'momentum' by Romney for President, Inc.
76,058 shares this week
All time: 152,082 shares
8. Movember 'how to grow a better moustache' by Brake Media/Made Man
38,997 shares this week
All time: 62,850 shares
9. Obama Biden 'A very quick look at Obama's first term' by Obama For America
37,478 shares this week
All time: 51,848 shares
10. Activision 'Call of Duty: Black Ops II launch trailer' created in-house
36,703 shares this week
All time: 120,080 shares
Follow @brproducers