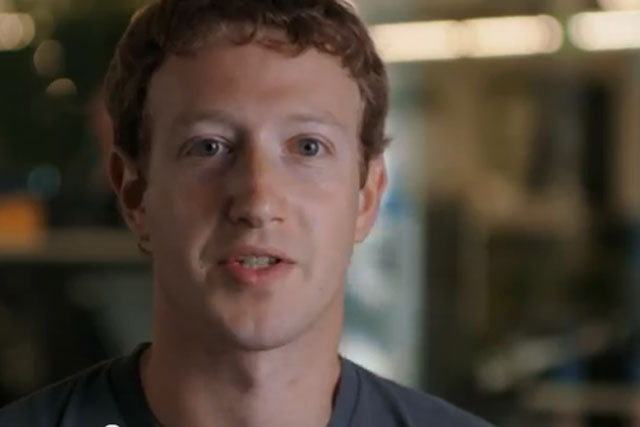 Music producer Will.i.am even joins the line-up to promote coding to kids and emphasis how powerful the skill can be in any industry.

With 559,209 shares in the past seven days, the message is getting through loud and clear. The foundation aims to roll out more courses in schools across the US, as well as offering elearning on its website.

Manchester City Football Club and Red Bull both join the 'Harlem Shake' craze this week, coming fifth and sixth respectively with their tongue-in-cheek dance videos.

Meanwhile, Red Bull has racked up 86,014 shares in the past week, filming a team of skydivers as they dance mid-air to the chart-topping tune.

Bartle Bogle Hegarty New York's work for Sony's PlayStation features in the chart twice this week. The brand promotes its game 'Second Son' with 64,841 shares in the past seven days. The demo of its PlayStation 4 console has 62,277 shares in 10th place.

To view the most-shared viral ads from previous weeks, visit the Brand Republic viral video board on Pinterest.
The chart, produced in conjunction with Unruly, ranks ads according to the number of times they have been shared on Facebook, Twitter and the blogosphere.
Ads launched more than 30-days ago are not included.
1.Code.org "what most schools don't teach" by In-House
559,209 shares this week
All time: 569,813 shares
2.Google "how it feels [through glass]" by Google Creative Lab
159,620 shares this week
All time: 509,330 shares
3.Ubisoft "watch_dogs: open world gameplay premiere commented [north america]" by In-House
94,417 shares this week
All time: 141,371 shares
4. Heineken "the candidate" by Publicis, Milan
91,611 shares this week
All time: 217,016 shares
5.Manchester City Football Club "the harlem shake" In-house
87,388 shares this week
All time: 199,902 shares
6.Red Bull "harlem shake (skydive edition)" In-house
86,014 shares this week
All time: 181,210 shares
7.Qualcomm "best bus stop ever" by Denizen
67,350 shares this week
All time: 90,209 shares
8.Sony PlayStation "infamous: second son (ps4)" by BBH, New York
64,841 shares this week
All time: 84,832 shares
9.Oreo "oreo separator machine #1" by Wieden + Kennedy
62,667 shares this week
All time: 75,798 shares
10. Sony PlayStation "playstation 4" by BBH, New York
62,277 shares this week
All time: 144,066 shares