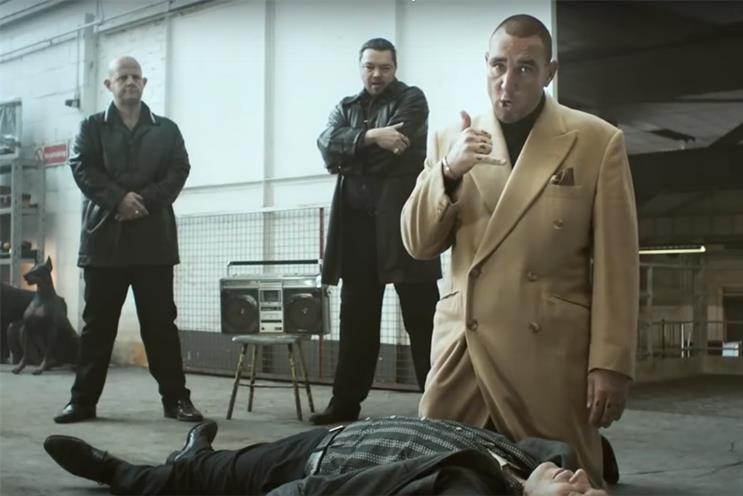 Celebrities are a product of the public's making and correspondingly also capture their imagination. It's little wonder that advertisers have been keen to harness celebrities' power in an attempt to improve their businesses, reputations and profits.
As part of Campaign's 50th anniversary, we asked Hamish Pringle, the author of Celebrity Sells, and Roger Ingham, from Data Alive Ltd and an IPA research consultant, to draw up a definitive list of the most effective use of celebrities in UK ads of all time. Here's the countdown from 19 to 11.
19 Kellogg's Bran Flakes, Gorden Kaye
1984, IPA gold, JWT
"Tasty" led to an additional £3m extra sales revenue in one year.
18 Alliance & Leicester, Hugh Laurie, Stephen Fry
1990, IPA gold, Adam & Eve/DDB
"Smarter investor" persuaded first-time buyers to contact Alliance & Leicester before finding their house. It's estimated that advertising investment paid back within a year.
17 Barclaycard, Rowan Atkinson
1996, IPA gold, Adam & Eve/DDB
£41.8m was spent during 1991-1995 for the "Latham and Bough" campaign. It was credited with stimulating additional turnover averaging 3% a year in a £30bn market.
16 National Depression Initiative, John Kirwan
2014, IPA gold, FCB New Zealand
Rugby hero Kirwan promoted The Journal, a free solution for the public to use to combat depression that achieved a ROMI of 5:1 for the government.
15 British Heart Foundation, Vinnie Jones
2014, IPA gold, Valenstein & Fatt (Grey London)
Thirty lives yo date had been saved by people employing the "Vinnie" technique. With the cost to society of each fatality measured at £1.6m, minus the British Heart Foundation's financial investment, this equates to a saving to society of £48.5m.
14 Virgin Mobile, Busta Rhymes, Wyclef Jean
2004, IPA gold, Y&R London
Campaign estimated to have generated £428m in gross profit.
13 Specsavers, Stephen Hawking, Virgil Tracy, Postman Pat, Gordon Ramsay
2014, IPA gold, Manning Gottlieb OMD
Campaigns have contributed to £1.1bn of incremental profit over 30 years.
12 First Direct, Bob Mortimer, Vic Reeves
1998, IPA gold, WCRS
First Direct relaunched with a challenge for consumers to name a good thing about their bank. As a result of the activity, 300,000 people switched banks – 25% of all bank-switching customers – leading to a 30-fold payback at £223m.
11 Sainsbury's, Jamie Oliver
2008, IPA gold, Abbott Mead Vickers BBDO
The "Try something new today" campaign encouraged each shopper to spend an extra £1.14 every time they shopped, generating £550m in sales over two years and delivering £2.5bn in extra revenue.
Source
IPA Effectiveness Case Histories 1980 – 2016. Effectiveness determined by grade of award covered – ie grand prix cases identified as being the most effective. Six grands prix (note all these cases are included in 'gold' total); 31 gold; 36 silver; 24 bronze. Total celebrity cases 91. Total award-winning cases 1350, ie 7%.
The top 50 ranking is based primarily on the level of award given to the case history. However, within the grand prix, gold, silver and bronze categories, some subjective judgement has had to be applied. As the analyses have become more sophisticated and the judging has become tougher, the recent cases have been put above older ones.
The level of return on marketing investment (ROMI or ROI) takes precedence over other 'softer' measures of effectiveness.
The author agency names are as listed in the IPA EASE database; however, there are several instances where the actual author's name has been subsumed by takeover/merger, eg Dare/Miles Calcraft Brigginshaw Duffy.