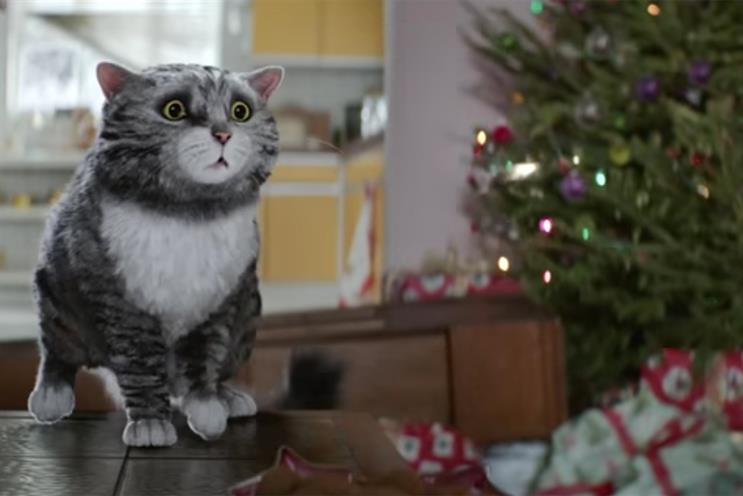 Celebrities are a product of the public's making and correspondingly also capture their imagination. It's little wonder that advertisers have been keen to harness celebrities' power in an attempt to improve their businesses, reputations and profits.
As part of Campaign's 50th anniversary, we asked Hamish Pringle, the author of Celebrity Sells, and Roger Ingham, from Data Alive Ltd and an IPA research consultant, to draw up a definitive list of the most effective use of celebrities in UK ads of all time. Here's numbers 29 to 20.
29 Danone Activia, Martine McCutcheon
2012, IPA silver, Y&R London
Campaign made Activia the market leader and delivered £58.6m in incremental sales, £3.6m in incremental net profit and an ROMI of 1.23:1.
28 Magnum Gold, Benicio Del Toro, Caroline Correa
2012, IPA silver, MullenLowe London
Del Toro and Correa's campaign sold 130 million Magnums globally, delivering incremental revenue of €37.9m and payback of €1.41 for every €1 invested.
27 HM Revenue & Customs, Moira Stuart
2010, IPA silver, Dare, Elvis, PHD Media
As a result of the work, 93% of paper filers met the deadline and a record 69% of tax returns were received online. It generated an ROMI of around 2:1.
26 Nikon, Robbie Williams
2012, IPA silver, Jung von Matt
For every euro spent, the campaign yielded a €5.76 profit.
25 Premier Inn, Lenny Henry
2014, IPA silver, Y&R London
Campaign has generated more than £593.5m in incremental revenue and an ROMI of 3.38:1.
24 L'Oréal Paris Age Perfect, Helen Mirren
2016, IPA silver, McCann London
Campaign brought in 78,000 new buyers, generating a revenue of £2 for every £1 invested, rising to £4.50 over the longer term.
23 Everest, Craig Doyle
2014, IPA silver, MBA, MediaCom
Doyle's campaign contributed £1.8m in incremental margin and improved ROMI by 15%.
22 Sainsbury's, Judith Kerr
2016, IPA silver, Abbott Mead Vickers BBDO
The "Mog's Christmas calamity" campaign was estimated to have generated a profit ROI of £24.34 for every £1 invested.
21 Dave, Paul Merton, Jeremy Clarkson, Johnny Vegas
2008, IPA gold, Red Bee Media
Rebranding UKTV G2 as Dave and reframing its content as the "home of witty banter" attracted an additional eight million viewers and generated payback of £2.99 for every £1 spent.
20 Central London Congestion Charge, Bob Mills
2004, IPA gold, TBWA\London
Campaign's critical contribution was to stimulate timely action by those affected – including more than 500,000 pre-registrations for payment, discounts and exemptions – and pioneering the use of texting for payment.
Source
IPA Effectiveness Case Histories 1980 – 2016. Effectiveness determined by grade of award covered – ie grand prix cases identified as being the most effective. Six grands prix (note all these cases are included in 'gold' total); 31 gold; 36 silver; 24 bronze. Total celebrity cases 91. Total award-winning cases 1350, ie 7%.
The top 50 ranking is based primarily on the level of award given to the case history. However, within the grand prix, gold, silver and bronze categories, some subjective judgement has had to be applied. As the analyses have become more sophisticated and the judging has become tougher, the recent cases have been put above older ones.
The level of return on marketing investment (ROMI or ROI) takes precedence over other 'softer' measures of effectiveness.
The author agency names are as listed in the IPA EASE database; however, there are several instances where the actual author's name has been subsumed by takeover/merger, eg Dare/Miles Calcraft Brigginshaw Duffy.