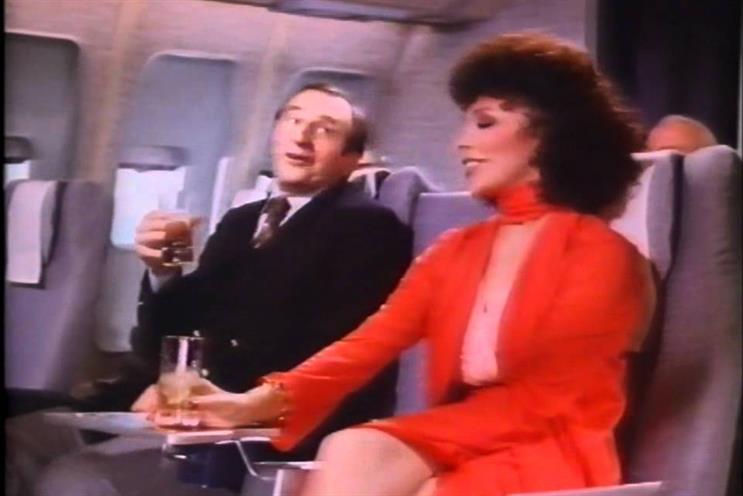 Its shining hour was all too brief. It was a child of its time and never managed to reinvent itself when that time was past.
And yet for a fleeting few years, CDP was adland's Shangri-La, a game changer that created some of the most effective and memorable advertising this country has ever seen. We'll never forget that "Happiness is a cigar called Hamlet" (1966) or "Heineken refreshes the parts other beers cannot reach" (1973). And we'll always think of Hovis every time we hear Dvorák's New World Symphony.
It played a crucial role in the British bringing to an end the US hegemony of the global ad market. If no agency has ever been perfect, CDP, in its pomp, was about as good as it gets. Small wonder that when an enfeebled CDP effectively disappeared in 2001, when merged with its Travissully stablemate by their Dentsu parent, the industry tributes were heartfelt. But there was also a tacit acknowledgment that the agency had been put out of its misery.
CDP's success belied the bunch of oddballs and misfits who were responsible for much of its creative output. Indeed, it seemed entirely appropriate that the agency opened for business on April Fool's Day 1960, given that it sometimes behaved as if the lunatics had taken over the asylum.
CDP was the brainchild of John Pearce and Ronnie Dickenson, a couple of agency executives who had also worked for Hulton Press. Having taken over John Collett's struggling Pictorial Publicity, Pearce, a hard-drinking ex-Army officer and the agency's philosophical architect, vowed to put creativity at the heart of everything it did. Charged with delivering it was Colin Millward, a taciturn, meticulous Yorkshireman. He was given a blank cheque to hire the best creatives. And if that meant some excessive behaviour would have to be tolerated, it was a necessary trade-off.
But what a collection of talent Millward assembled. Robin Wight and Paul Weiland cut their teeth in the creative department, as did Charles Saatchi, who acknowledged later that, without Millward, "I would still be delivering groceries in Willesden."
Film director Sir Alan Parker helped set UK advertising on a new course having been given his first break as a commercials director at CDP. He later said that Frank Lowe, who became CDP managing director in 1972, "single-handedly cajoled a whole generation of writers, art directors and film directors into revolutionising British and world advertising".
It was a confluence of events that enabled the agency to fly. At the start of the 60s Britain began shaking off post-war austerity. Old class barriers were breaking down and agencies became magnets for young talents united by their creative curiosity, rather than social background. At the same time, commercial TV was coming into its own and CDP's mavericks mastered the medium brilliantly.
Even though an attempt by Doyle Dane Bernbach to buy the fledgling CDP came to nothing, Bill Bernbach's creative approach hugely influenced CDP's offering. Bernbach's wry wit and ironic style, based heavily on New York Jewish culture, chimed with Pearce's belief that an ad worked only if it was noticed, digested and remembered. Bernbach eschewed "hard sell". CDP simply anglicised it.
At a time when clients' knowledge of advertising was limited, campaigns were not researched to death and 15% commission allowed the industry to thrive, CDP's creative approach was rarely questioned. And when it was, the agency often responded in what today would be regarded as breathtaking arrogance. There's an old adland joke that even a client asking CDP the time would be told to fuck off.
Pearce once fired Ford, then CDP's biggest client, for trying to change ads. He did the same to a tobacco client, telling him: "I really do not think it sensible to work for a client who will not accept the advice of his agency."
With shareholders to satisfy and parent companies demanding that the numbers be hit, today's adland has little place for the "if you don't like it, screw you" way of conducting business. CDP could get away with it because the balance of power had yet to swing dramatically in clients' favour.
When it did, the agency found itself a prisoner of its history, and unable to come to terms with the way technology was changing how advertising was produced and consumed. Lowe's 1981 breakaway (Lowe Howard-Spink) – and the business that went with him – began a downward spiral that couldn't be halted even by the 1991 takeover by Japan's Dentsu. A much less worldly-wise organisation in those days, Dentsu was dismayed to find the "hotshop" it thought it was getting was well past its sell-by date.
Nevertheless, many believe CDP has lessons to teach today's industry from beyond the grave. One is that, despite a media world now far more fragmented and sophisticated, creativity remains an agency's raison d'être. Another is that advertising that is witty, confident, consistent, relevant and never self-indulgent still works – and a sack-load of creative awards doesn't matter a jot if an ad doesn't do what it's supposed to.
Read the full run-down of Campaign's top 20 agencies of the last 50 years here.
Below we look back at some of the work that helped CDP to reach number two in Campaign's ranking, including all-time classic ads for Hovis, Heineken and Hamlet Cigars.
Hamlet Cigars "Happiness is a cigar called Hamlet" (1966) and "Photo booth" (1986)
Hovis "Boy on bike" (1973)

Heineken "Water in Majorca" (1974) and "Policemen's feet" (1985)
Benson & Hedges "Pyramid" (1977) and "Iguana" (1978)
Cinzano "Collins-Rossiter - airliner" (1978)
Fiat Strada "Handbuilt by robots" (1979)
Land Rover "The best 4 x 4 x far" (1986)