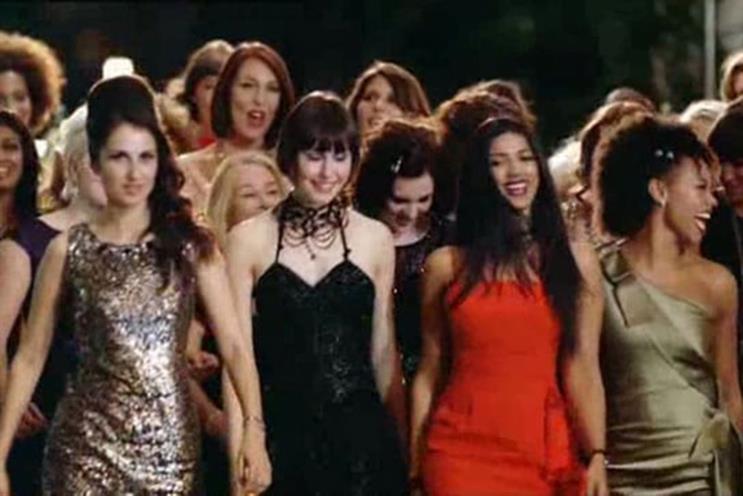 From the outset, it took an original, innovative and unwaveringly creative approach to business and has reaped the benefits.
It broke the traditional mould by doing away with rigid roles such as suits and planners, ensuring the creatives spoke directly to clients, and recruited from abroad when the practice was uncommon. Its much-talked-about shared desk – a concrete slab running through its Shoreditch office at which both staff and visiting clients sit – is a metaphor for what the agency holds dear: open communication, dialogue and equality. This is also shown in its no-suits culture and the collective crediting of the work.
It all started in December 1996, when Robert Saville, a former joint creative director at Gold Greenlees Trott, had just two weeks to present creative work for the launch of Channel 5. He called up Mark Waites, a creative at McCann Erickson's Amster Yard in New York, Stef Calcraft, an account director at Bartle Bogle Hegarty, and Libby Brockhoff, a US art director from GGT. The agency was born.
Mother's defining era was the 2000s; it bagged Campaign's Agency of the Decade for this period. Some of its earlier new-business coups included ITV Digital in 2000, the £43m Orange business in 2002 and Boots in 2003.
Its pursuit of creative excellence has led to some brilliant campaigns, including "Lilt ladies", Super Noodles ads that celebrate the lazy, and beautiful work for Stella Artois. The superbly scripted and joyful Orange "gold spot" campaign was undoubtedly Mother's defining moment. These cinema ads depict the mobile operator's clients as humourless bores that destroy all good ideas. The commercials starred celebrities such as Rob Lowe, Snoop Dogg, Patrick Swayze and Anjelica Huston. Between 2003 and 2008, Mother created 20 of these spots.
Mother also paired Monkey, a Jim Henson's Creature Shop creation, with Johnny Vegas to promote ITV Digital. Monkey's longevity was greater than that of the broadcasting service, which ceased in 2002. In 2007 he reappeared as the brand mascot for PG Tips.
The agency continues to produce outstanding work for Ikea, under its "Wonderful everyday" strapline, including the award-winning "Beds" spot, directed by Juan Cabral. In recent years, Mother has brought a Jesus lookalike to London to spark a debate about tolerance and belief; photographed vaginas to encourage young girls to think twice before having their pubic hair waxed; and floated a giant breast on its rooftop to celebrate a woman's right to decide how and where she feeds her children.
Mother has inspired other agencies to rethink their approaches and paved the way for more creative and braver clients. Not content to make great TV ads, the agency has produced other inventive work, including Somers Town, a feature-length film directed by Shane Meadows for Eurostar that won the top award at the Edinburgh Film Festival, a Time Out comic, a Pot Noodle musical and a comedy gala for Amnesty International.
From a talent perspective, the industry also owes the agency a great debt. Many of today's creative leaders have been nurtured at Mother – Rob Doubal and Lolly Thomson at McCann, Chaka Sobhani at Leo Burnett, David Kolbusz at Droga5, Darren Bailes at VCCP, Andy Jex at TBWA\London and Juan Cabral at MJZ, to name but a few.
As well as expanding its own brand to New York and Buenos Aires, Mother has helped to spawn other businesses, taking a 25% share in the media strategist Naked, 59% in the digital specialist Poke, a stake in the design agency Saturday and 7% of the TV production company Monkey. It also partnered Nick Jones of Soho House to create Shoreditch House in the Biscuit Building, which opened in 2007.
Mother has continued to resist the lure of the big holding company cheque and is perhaps the most successful example of a creative agency choosing to remain independent and continuing to flourish. Its work has set a new standard for British creativity and its people – past and present – are continuing to shape the industry.
Read the full run-down of Campaign's top 20 agencies of the last 50 years here.
Below we look back at some of the work that helped Mother to reach number four in Campaign's ranking, including all-time classic ads for Boots, Stella Artois and KFC.
Pimms "Pimms' O'Clock" (2003)

Orange "Dance" (2005) and "Rob Lowe gold spot" (2008)
PG Tips "Al and Monkey" (2007)
Boots "Here come the girls" (2007)
Eurostar "Somers Town" (2008)
FRANK "Pablo the drugs mule dog" (2010)
Stella Artois "Apart-o-matic" (2011)
Coca-Cola "Move to the beat" (2012)

Ikea "Beds" (2014)

Moneysupermarket.com "Epic strut" (2015)

KFC "KFC" (2018)