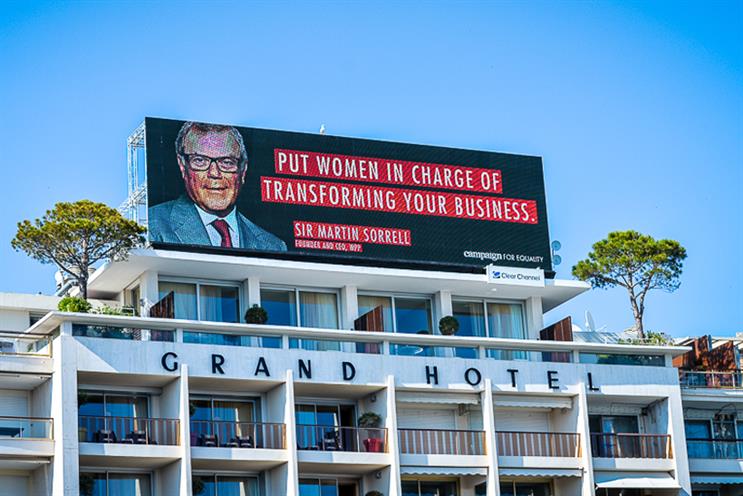 Sir Martin Sorrell, founder and chief executive of WPP, has urged the industry to "put women in charge of transforming your business."
Cindy Gallop, the diversity campaigner and entrepreneur who is not speaking at the festival this year, said companies should "change every default pronoun on your company website and in all your promotional materials to female".
Vicki Maguire, joint-chief creative officer at Valenstein & Fatt London (also known as Grey London), is quoted as: "Pour your own fucking coffee", while Alex Lubar, chief executive at McCann London simply says: "Fire me?"
The campaign, created by Mother London, features the strapline: "Stop talking about equality and make it happen." It is running for the duration of the festival on a digital billboard provided by Clear Channel.
Executions are also running on social media where readers and festival goers are invited to use the hashtag #CampaignforEquality, to add their voice to the discussion.
Claire Beale, global editor-in-chief of Campaign, said: "We are thrilled to help the next generation of talent have their voices heard at Cannes this year and move the diversity debate from column inches to tangible change."