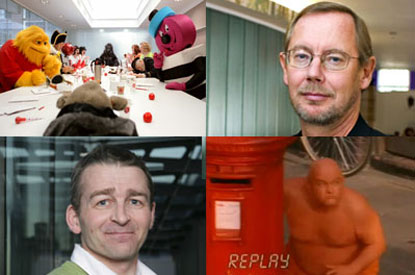 As well as providing the best adland news throughout the day, CampaignLive is also a centre for creative inspiration and information, showcasing the latest UK and international work.

You can search our fledgling creative archive, containing more than 1,500 ads from the UK and around the world. And don't miss our latest Pick and Turkey of the Week.

We're adding new bloggers, including Steve Henry, a founder of the iconic agency Howell Henry Chaldecott Lury, and Ivan Pollard, partner at Naked Communications.

For stats junkies we're including agency new business rankings, pick and turkey tallies and the top agencies ranked by billings.

You can get the best stuff delivered to your inbox every day by signing up to Campaign's Daily Fix email; don't sit down to lunch without reading it.

And if something desperately exciting happens, we'll email you a red hot news alert to make sure you're always in the know.

We are also launching a new, improved Creative bulletin, Creative Fix, every Thursday.

Sign-up to the Campaign Fixes and to our RSS feed of the latest news and creative work, broken down by sector, here.

In addition check out our latest classic Blast From The Past video, taken from the History of Advertising Trust archive. And if you're looking for a new agency, visit our Showcase section for the lowdowns on some of the top companies.