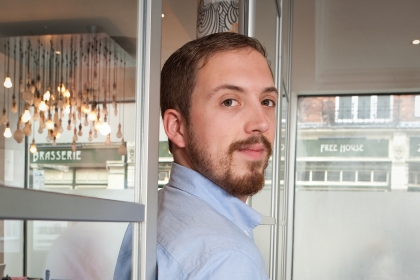 Sponsored by
Headlines remind us daily of the financial, structural and trust woes facing the communications industries. But in the younger generation of talent lies an amazing array of new ideas and new thinking about the business. If we put it all together, we should see a more hopeful view of the future.
With this in mind, 8 December 2011 is the date of Campaign's War of the Words, a new, half-day, fast-paced highly curated event where our speakers - all aged 30 or under - will present ideas that may shape the future in profound ways. Our motivation for staging Campaign's War of the Words is clear. In all the events, blogs, publications, websites, columns and so on from Brand Republic, there isn't a consistent voice for the best young talent in the industries we serve. Much of our content is built around people at the top with a lot of wisdom, dispensing that wisdom downwards.
Meanwhile, in the world beyond the advertising business, the explosion of blogs, video-sharing sites, social net-working pages and wikis have allowed consumers to publicly voice their negative opinion on brands, products and advertising.
The Advertising Association has seen this and is working, through its Front Foot initiative, to address the fact that the confidence of the general public in advertising is in long-term decline, with many people concerned by advertising to children, invasion of privacy and much more.
Campaign wants to support this drive. Indeed, it sees itself not so much as a magazine anymore, but a community.
What ideas will the younger members of our community propose to change the face of advertising and the way it works to reverse this decline in consumer confidence? What has to change from strategic, creative and channel planning perspectives? How can advertising re-establish itself as a welcome part of popular culture and not simply an irritant? Do the digital natives hold the key to the future? Campaign's War of the Words will answer these issues.
At the half-day event, there will be a host of speakers drawn from different disciplines and territories, responding to a key question. Each speaker will present for 15 minutes maximum, and all speakers will be 30 or under. Here's how the half-day event will work:
Three speakers will address how creativity might change the face of advertising and the way it works to reverse this decline.
Three speakers will address how planning is going to change the face of advertising.
Three speakers will talk about how brands might change the face of advertising.
Three speakers drawn from media owners and media agencies will address the same question.
In an exciting twist to the usual conference format, our delegates and a specialist panel of judges will judge each speaker and each round via push-button voting technology.
Join the debate, come along as a delegate or, if you have something to say, let us know.
WAR OF THE WORDS INDUSTRY FEEDBACK
Over the following few weeks, the names of our speakers and judges will be revealed. But here's a taste of reactions so far:
"Cometh the time, cometh young shapers of brands, creativity, communications and media channels. I'd be looking for lights, insights and fireworks, stimulus for a new deal with consumers, ignition for economic take-off."
Tim Lefroy, chief executive, Advertising Association
"So much new thinking in our industry seems to be old thinking reheated. It's really exciting for me to get involved in Campaign's new event that courts the weird, contentious, difficult and contrary thinking from people who haven't heard it all before."
David Hackworthy, founder, The Red Brick Road; judge, Campaign's War of the Words
"There's no question the ad industry needs help. But trying to co-operate doesn't seem to work. Perhaps the animalistic bloodspot of competitive presentations will? If pitching is anything to go by, I think it'll bring out the best in us."
James Mitchell, strategist, Bartle Bogle Hegarty; speaker, Campaign's War of the Words
What
Hear the best and brightest young communications industry talent put down a marker on what the future holds
When
8 December 2011
Where
Kings Place, 90 York Way, London N1
Fees
£299 + VAT
Register as a delegate with
Apply to speak or nominate speakers with