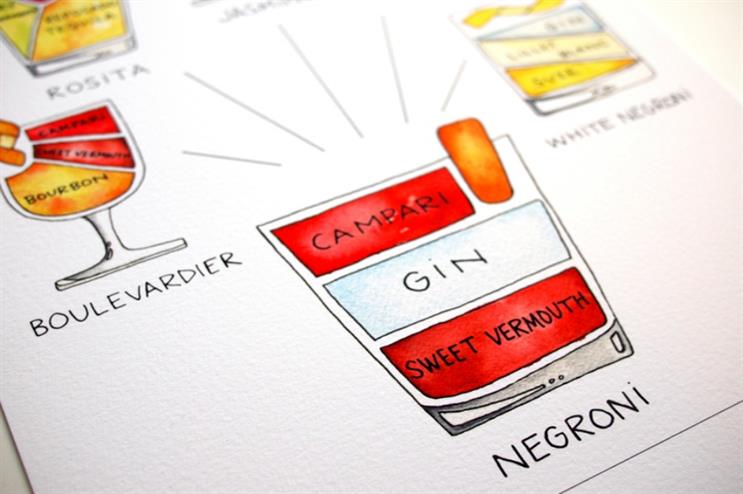 The week-long initiative will take place from 5-11 June, with bars and restaurants from across the world coming together over the classic Negroni cocktail – an iconic mix of Campari, gin and sweet red vermouth.
Underpinned by the 'A Drink For Your Cause' message, this year's Negroni Week will be filled with a calendar of action-packed events including guest bartender sessions. Leading bartenders from across the world are taking part, including: Jim Wrigley from Bourne & Hollingsworth, London, Julie Reiner, behind some of New York's top bars, and Patrice Plante, also known as Monsieur Cocktail), who all featured in the launch of Campari Red Diaries earlier in the year.
They will come together in supporting worthy causes, while also demonstrating their flair in creating well-loved classic cocktails, with one constant: Campari.
Negroni Week first launched in 2013 with around 100 participating bars, while in 2016, Negroni Week expanded significantly with over 60 countries signing up including the USA, Canada,Italy, Germany, Australia, New Zealand and Singapore, and the UK is officially taking part for the first time in 2017.
With hundreds of bars and restaurants taking part in Negroni Week 2017 in the UK, the aim is for Campari lover to be spoilt for choice as to where to enjoy this beloved cocktail and take part in a range of events. Bars and restaurants already confirmed include Cahoots, Bourne & Hollingsworth and Pizza Pilgrims in London, Hedonist Project and The Grand Domino Club in Leeds, Nightcap and The Black Fox in Edinburh and Strata and Gin 71 in Glasgow.
Comment below to let us know what you think.