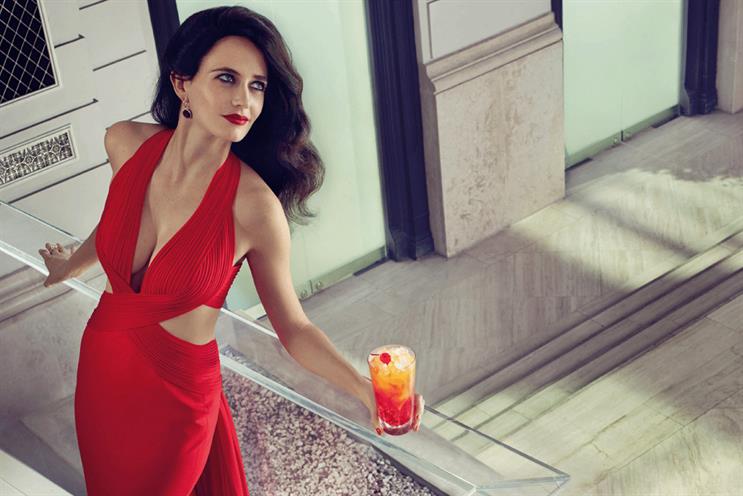 The Italian drinks group is managing the process itself, and will hold meetings in Italy in the coming weeks.
The Campari calendar features expensive photoshoots of a famous and beautiful woman in a variety of poses, always wearing red, the colour of Campari. The calendar dates back to 1900.
The 2015 calendar features Eva Green, the model and Casino Royal actress.
Agencies have been told pitches must feature concepts to move the calendar into an "unconventional" and "360-degree" campaign, and shops must have a good track record of running global campaigns across different cultures.
Campari was the subject of classic ads in the 1970s and 1980s featuring Lorraine Chase as a beautiful Campari-drinking Cockney girl wooed by upper-class types, featuring the catchphrase "Luton Airport".
Its sister spirit Cinzano had even more famous ads developed by CDP at around the same time, the first clutch directed by Alan Parker. They featured a clumsy Leonard Rossiter unintentionally soaking a glitzy Joan Collins with his glass of Cinzano.
Gruppo Campari also owns the Aperol, Wild Turkey, Appleton's Rum and Skyy Vodka brands.