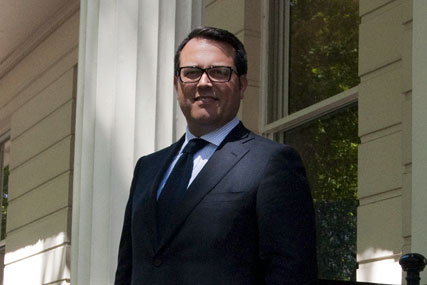 Campbell joins the new hybrid creative agency, which has been co-founded by Tony McTear, the former creative director at Fallon and TBWA. Campbell joins as the managing director of the London office as well as a partner in the business, which will give him a share in the agency.
Most recently, Campbell worked at TBWA\London as a group account director running the Adidas, Sony and Nissan accounts.
Before joining TBWA, he worked at Publicis for two years on the Renault account as a group account director. He has also been the head of client services at Wieden & Kennedy, where he was responsible for running the Nike and Honda accounts.
McTear said: "This business is about surrounding yourself with great people who know how to deliver. That's why we want Jonny on board."
True Worldwide launched last month and sets out to unite digital, advertising and technology.
WPP has taken a slightly less than 50 per cent share of the agency, while the co-founders McTear, Simon Law, Neil Miller and Chris Perry have a majority stake between them.
Perry said: "Jonny has a long track record of delivering campaigns that go beyond traditional media boundaries."