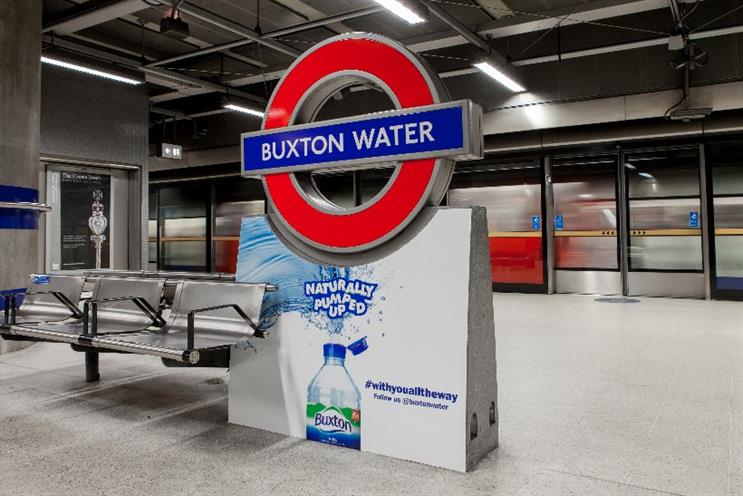 The underground station was rebranded for the day as part of a sponsorship deal that saw Buxton Water as the official London Marathon drinks sponsor.
Branded artwork was placed throughout the station to celebrate those taking part in the race, using the hashtag #withyoualltheway.
The revenue TfL generated from the deal will be ploughed back into wider plans to improve London's public transport network. It is the second time the water brand has sponsored the 25 mile race.
"Renaming a London Underground station Buxton Water on the day of the marathon not only showcases our commitment to the event but raises awareness of the importance of drinking enough water, whether it be on your daily commute or running a marathon," said Nestlé Waters UK head of marketing, Caroline Juin.
Brand: Buxton Water
Client: Caroline Juin
---
Recommended