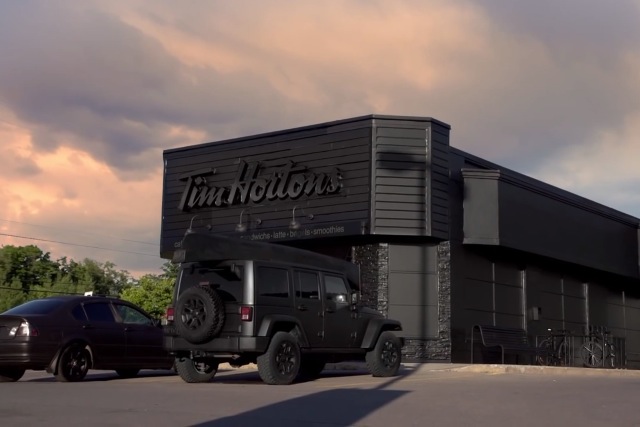 The stunt, captured on a video posted on YouTube, sees bemused and brave consumers venturing inside the store to investigate what is happening.
Like the blacked-out exterior, the interior is also pitch black, leading customers to fumble their way towards the encouraging voice of a man wearing night-vision goggles.
Once they've tentatively made their way to the counter, he gives them a coffee, which they try, commenting on the rich taste, before the lights are switched on for the reveal of Tim Hortons' new Tims Dark Roast brew.
Brand: Tim Hortons

Agency: JWT Toronto