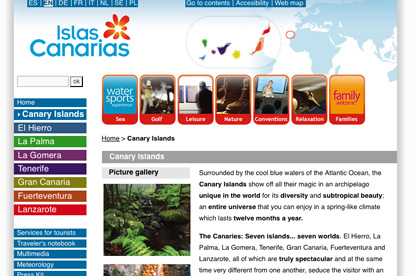 The £1.4 million business in the UK is handled by Media Campaign, which won the business last year.

Invited agencies are preparing to pitch for the pan-European brief, which includes media in the UK, Belgium, Germany, Sweden, Norway, Denmark and Austria.

A recent Canary Islands TV ad campaign, called stand still and released in November last year, featured a man rising at 7am each morning, in the style of the film Groundhog Day, to enjoy every day of his holiday on the islands.

The tourist board spends 37.5 per cent of its overall budget in the UK.

The islands saw a drop in tourist numbers in March this year, according to figures released by the Spanish airport operator AENA.

Lanzarote, the island which suffered the steepest drop, saw a 20 per cent fall in tourist arrivals in March.