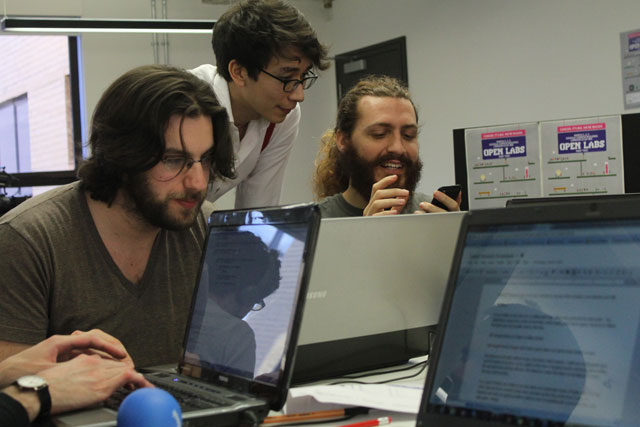 The charity aims to build on the moves it has already made in citizen science with a game that engages "the man on the Clapham bus in real life science".
Cancer Research will work with Dundee-based Guerilla Tea on the game across the next 12 weeks ahead of an October launch, as it seeks to make a dent in its overwhelming amount of genetic data by attracting hundreds of thousands of people to the game.
Amy Carton, citizen science lead for Cancer Research UK, said: "If we want to genuinely get through a hell of a lot data you've got to look at what captures people's time at the moment – gaming on smartphones is the big thing."
The game is being developed because, "there isn't an algorithm in the world that is as good as a person" at identifying subtle shifts in the data that indicate gain or loss of pieces of chromosomes, which represent cancer-causing mutations of genes.
By playing the game, users will be directing scientists to where there are changes in gene levels across multiple data samples and therefore identify the mutations.
Cancer Research admits the challenge in creating the game is making it robust enough to mean human error while playing does not provide any false data.
Carton explained: "The whole premise of it is that accuracy comes with volume, so what we will be doing with our beta testing is identifying not only how we parcel data up and abstract it, but also how many times a certain image will need to be played over."
The form the game will take is yet to be decided, but a number of concepts have already been trialled following a hackathon in March that was held in conjunction with 55 developers and Amazon Web Services, Google and Facebook.
Cancer Research believes that once the concept is proven, "it will change the face of cancer research and how it's analysed", by accelerating its research.
Carton concluded: "We have a big data problem just like any business, [but] our data happens to be cancer data and we are the largest cancer charity in the world, so we believe fundamentally that buried in our data are things in the tumour data that will lead to breakthroughs and discoveries."