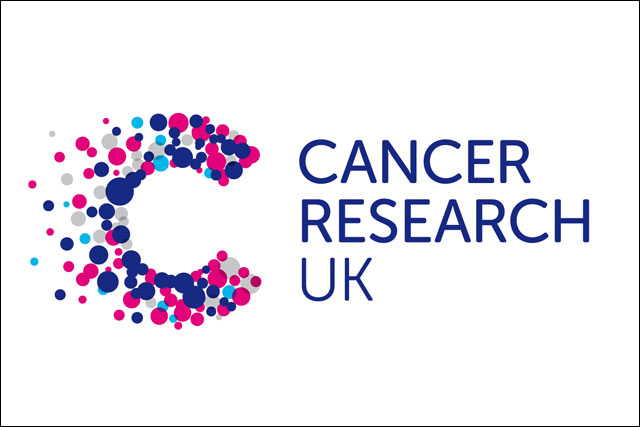 The charity, which pioneers scientific research into more than 200 types of cancers in the UK, is ditching its current pink and blue arrow logo for a brighter and warmer logo in the form of a large 'C' made up of colourful dots.
Cancer Research UK has not changed its core positioning of "together we can beat cancer", but has refreshed its communications to push the messaging that, "our progress is your progress", ensuring that people understand that donations to the charity fund research into preventing, controlling and curing cancer.
Richard Taylor, executive director of fundraising and marketing at Cancer Research UK, said the refresh, created by branding agency Interbrand, aims to communicate a "bolder, warmer, more confident" and "less clinical" brand persona that consumers will find easier to connect to.
Supporting marketing activity will be launched in September, consisting of press, outdoor, social media and digital work, the strapline for which is still being decided on.
The refresh, which overall will cost in the region of £680,000, will also feature an overhaul of the charity's 550 high-street shops by the end of next year.
Cancer Research UK intends to create awareness of its work with medical professionals, from its scientists, doctors and nurses, to its work with volunteers and people taking part in Race For Life, across all consumer touchpoints. Consumer-facing activity for this will involve the charity's partners being championed as "heroes".
Taylor said the number of people in the UK diagnosed with cancer each year is currently one in three, although this number is becoming closer to four in 10, but the charity's level of donations has stayed almost flat for the past four years. Money spent on its research activity has fallen slightly from £335m to £332m between 2008/09 and 2011/12.
Taylor added that the charity needed to raise its income to make best use of what he termed a "golden age of research into cancer", in which scientists are looking to tailor individual patients' treatment options and "making sure that the people who do get cancer survive it".
He said: "What we do is save lives, and that's what the brand is about."
The charity's fundraising income last year was £432m, of which £137m was comprised of legacies such as donations left in people's wills. Taylor said legacies were among the main sectors of donations for the charity, and Cancer Research UK is considering running TV ads based on this sector for 2013, among other themes.
Cancer Research UK works with the Government on anti-smoking initiatives, but does not receive direct Government funding. Taylor said 89% of donations made by the public are under £10.
Follow @loullamae_es