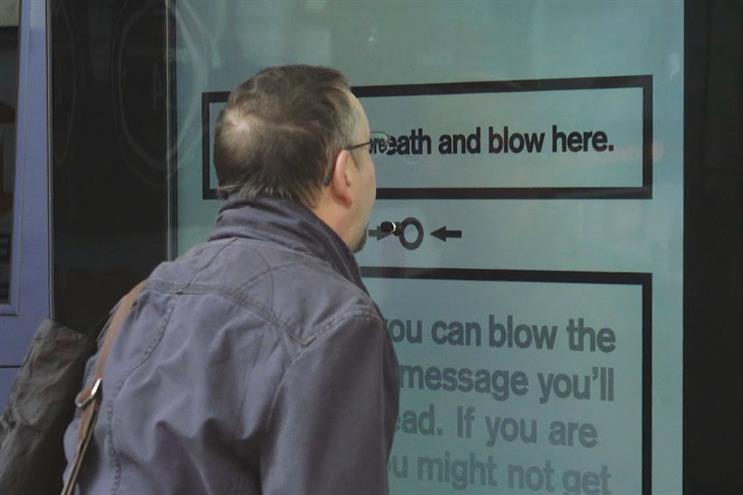 The bus shelter ad, called the "Breath Test", carries the copy "Take a deep breath and blow here", with two arrows pointing to a circle into which passersby are invited to puff.
Created by Abbott Mead Vickers BBDO and Cancer Research UK, the poster explains that "the longer you can blow, the more of this message you'll be able to read.
"If you are a smoker you might not get much further than this line. However, with help from a Stop Smoking adviser is it much more likely that you will be able to quit for good, so you will have a greater chance of making it all the way down to this point here."
The poster then advises smokers: "Help from a Stop Smoking adviser gives you the best chance of quitting for good, visit nhs.uk/smokefreelocal."
The ad was created by AMV's Diccon Driver and Alan Wilson, while MediaCom handled the media planning and buying.