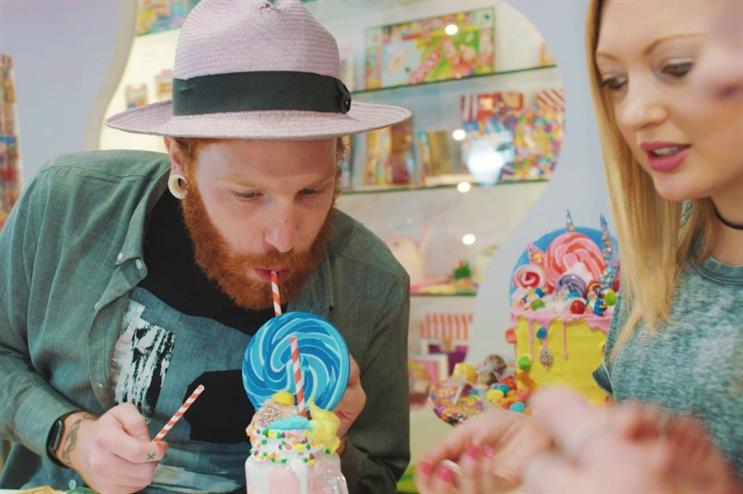 The Candy Crush Café is exclusively for adults, and aims to take the form of a pop-up where guests can play classic board games in a colourful candy-themed environment.
Guests will be able to explore the four-storeys of the pop-up, and each floor will be dedicated to a different theme. A 'Cupcake Carnival' floor will serve up Candy Crush-themed cocktails, cakes and sweet treats, while the 'Caramel Cove' invites guests to play giant and normal-size board games.
A third level will host a giant Top Trumps match, and visitors can treat themselves to colourful freakshakes as they make their way around the pop-up.
The Candy Crush Café will be open on 16 June from 4pm-11pm, and on 17 June from 11am-11pm. It will be located on Greek Street in central London.
More: Maynards Bassetts will opening its 'Sweet Art Gallery' from 16-17 June, featuring artworks inspired by and made using Maynards Bassetts sweets. Cartoon Network opened its Powerpuff Girls Emporium earlier this month, inviting members of the public to drop in and learn how to become a superhero.