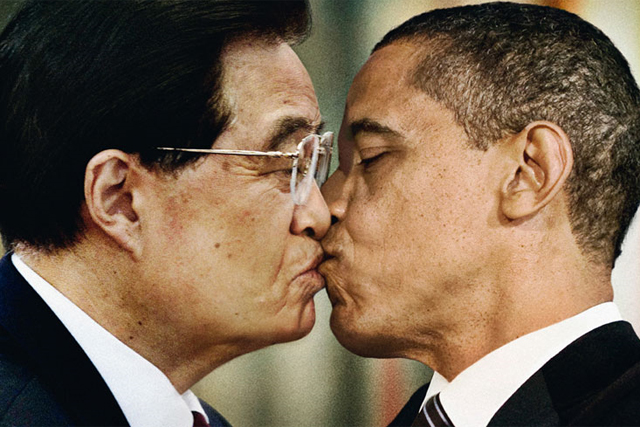 The work, which shows US president Barack Obama and Chinese leader Hu Jintao, and Israel's Prime Minister Benjamin Netanyahu and Palestinian President Mahmoud Abbas in a clinch, went beyond advertising "to make the world a better place", the jury president said.

Tham Khai Meng, Ogilvy & Mather Worldwide chief creative officer and president of the Press jury said the work carried "a positive message to promote a culture of tolerance and combat hatred."

The campaign, by Benetton's Italian in-house agency Fabrica, gained huge media attention after its release last year and went viral, helped by the fact that one of the executions showing an image of the pope appearing to kiss an Egyptian imam was banned after the Vatican denounced it. This execution was the only one in the campaign not entered at Cannes.

Tham Khai Meng added that the campaign cut through "culture, nationality, politics and faith" and with such big idea behind it made other Press winners look small by comparison.

Another jury member said the work showed the evolution of the Bennetton brand, which has a history of provocative ad campaigns.

The winning executions were an image showing German Chancellor Angela Merkal and former French President Nicolas Sarkozy kissing, as well as the Obama and Jintao image, and the Obama and Netanyahu shot.