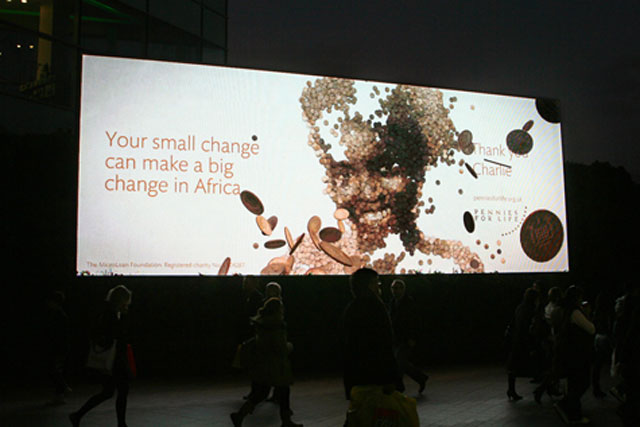 The agency scooped the award for its Microloan Foundation work "pennies for life" which allows people to donate to the charity via their mobiles.

The Grand Prix went to the Google "hilltop reimagined for Coca Cola" work by Grow Interactive/Johannes Leonardo New York, which enables consumers to buy a Coke for people around the word via their mobile phones.

Other UK winners were Red Bee Media, which picked up a Bronze for its Fox "walkers kill count" work promoting The Walking Dead TV series, and Brothers and Sisters which won Bronze for its Channel 4 "street tag" work.

Bronzes also went to AKQA's "MTV under the thumb" work for Viacom MTV and Movement London for its Coca Cola "move to the beat" work.

The category was dominated by US agencies which picked up two Gold Lions, along with the Grand Prix, clocking up a total of 13 Lions out of 54 awarded.