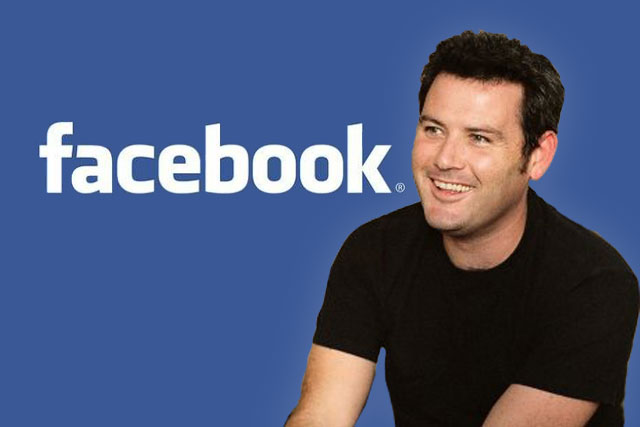 With lobby security to rival the nearby Empire State building, upstairs Facebook, fresh from its tumultuous Wall Street debut, is developing a data goldmine. The space is stylish and functional, with stripped back concrete beams and comfy breakout areas.
There is no hint of founder Mark Zuckerberg's signature 'hoodie style' about D'Arcy though, a smartly dressed former Time Warner executive, credited with transforming its traditional cross-platform sales business into a "media-arts" practice.
D'Arcy's role at Facebook is to bring ad creativity to the platform, developing ideas for how marketers can use the social network in campaigns. He reports to Mike Hoefflinger, Facebook's director of global customer marketing.
Despite having direct relationships with some of the world's biggest advertisers, including Heineken, Diageo and Coca-Cola, D'Arcy is a firm believer in "partnerships" with agencies and refers to his close relationship with global agency creative heads throughout.
"One of the things I was very committed to at Time Warner and I am even more committed to here at Facebook is this idea that we are a partnership company," he says.
"Our clients invest a lot of time and resources with these [agency] relationships and our job and commitment is to help leverage their talent and skills to build extraordinary things on the platform in a way that is really beneficial to them."
Prior to joining Time Warner, the New Zealander had been a creative director for 15 years. His arrival at Facebook was billed as a concerted push to strengthen ties with creative agencies and brand marketers.
Last year the site launched Facebook Studio to enable agencies to showcase their best creative Facebook campaigns. The scheme has gained traction since D'Arcy joined, and in February this year it launched an awards spin-off won by American Express, for a campaign created by Digitas with above-the-line work by Crispin Porter & Bogusky.
D'Arcy believes his team can be "a bridge" into the world of Facebook, to help translate what agencies are trying to do while experimenting in "an exciting and fundamental shift in the way people are going to connect around brands".
He adds: "So that process - education, experimentation celebrating the great work - is something we take really seriously."
D'Arcy is in Cannes this week on a mission to continue the charm offensive on the creative community. One announcement is the formation of its new 'Creative Council', which follows on from the 'Client Council' unveiled at last year's festival.
The council is primarily comprised of chief creative officers from global agencies, formed from 'a spectrum of talent' from around the world, ranging from those who are deeply immersed in digital, to people running digital or 'traditional' agencies.
In a similar way to its client council counterpart, which is for marketing and agency heads, the idea of the creative council is to enable chief creative officers to come together and talk with Facebook about the best way it can service their needs.
The 14-strong council includes Linus Karlsson, chief creative officer for global brands at McCann, Mark Waites, chief creative officer and founder of Mother, Rob Feakins, chief creative officer and president at Publicis and James Hilton, chief creative officer at AKQA.
The other scheme D'Arcy says he is 'super-excited about', is the launch of 'Studio Edge', a learning platform for the agency community, which links into the council and is said to be in response to feedback from agencies that better education was needed.
The tool will sit within Facebook Studio on a revamped home page. For the first time, individuals from the creative community will be able to set up profiles where they can display links to their work and information about their agency.
It has also set up an accreditation scheme, with various levels, which enable users to collect badges to show their level of experience and understanding of the platform.
The plan is to get agencies to implement the learning scheme for employees. D'Arcy hopes Studio Edge will become a useful tool for marketers when selecting an agency, because they will be able to browse through the site and see which ones have the best work and accreditation.
"What we are inviting the creative community to do, and what they are already doing, is to embrace this platform, experiment and learn," he says.
"We think of it as a scalable solution to ramp up social by design thinking and education for not just creative team but the whole agency."
There is a great deal of tactical advice out there to do this, but for D'Arcy the best way to achieve brand engagement is by asking two "incredibly simple" rhyming questions. "Why would someone care about this? And why would they share it?"
He says that the "new creative canvas" for marketing and communications should be approached from the point of view of creating something that "manifests the purpose and value of the brand voice in a way that serves this person, connects them to like-minded people that believe in the brand, so they become its voice".

He uses his recent trip to London's Emirates Stadium to watch Coldplay with his 13-year-old daughter to illustrate the point: "The best part in the concert is when Chris Martin starts singing the song and 60,000 people sing back. The song has transferred ownership to the people."

Facebook's creative ad director believes there has never been a more creative canvas in the world, noting "if a brand transfers ownership, it has cultural relevance, and that is the goal".

But with all this talk of creativity and brand building on the social networking site, the thorny issue of return on investment still remains, with businesses under ever more pressure to justify their increasing spend on the platform.

'Likes', which have become the de facto peg on which marketers have been hanging social success, are increasingly being questioned by marketers as a metric. Facebook has improved measurement tools for marketers and its insights API, over the past few years, not least its 'People talking about this metric'.

D'Arcy says: "ROI is a universal issue for marketers and we are absolutely committed to all people we work with to grow businesses, and make money on the money they are investing in this."

He points to some 'interesting things coming up', although declines to elaborate further. His team at any one time is said to be working with 100 to 150 of the world's biggest marketers 'from the ground up', to tie together a content strategy and 'an investment strategy that amplifies that message across multiple categories and geographies'.