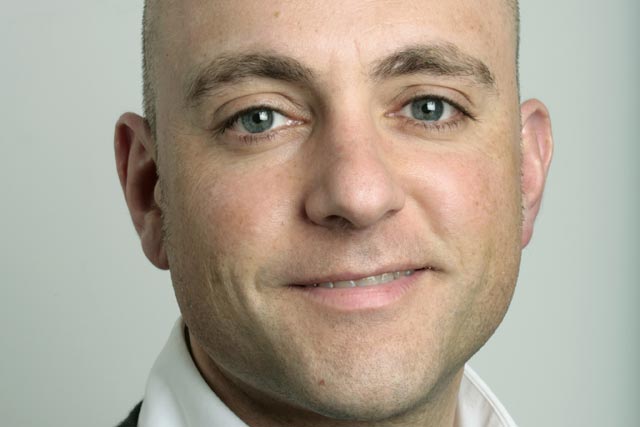 The restructure is being led by GNM's global commercial director, Chris Pelekanou, and will affect teams working across The Guardian and The Observer brands. The move comes as the publisher continues to develop its digital-first strategy.

The new vision for the publisher follows the departure of sales director Simon Kilby at the start of 2012, who left to become commercial director of Absolute Radio.

Pelekanou is looking to rebuild the team around three distinct areas: Brand partnerships, agency-focused sales and campaign optimisation.

Each new area will be led by three new director roles, with Mark Finney being promoted to the role of sales director, supported by six agency leaders, and Tim Gentry has been promoted to revenue director.

The brand partnerships director will lead the creation of ideas and commercial products for advertisers and is yet to be appointed.

Commercial staff have been informed of the pending restructure and a consultation period is now underway, expected to be completed by 6 July.

Pelekanou stressed the new structure "is not about reducing overall headcount or saving money", and said the role of the new directors and agency leaders actually represent a significant investment.

This time last year, Andrew Miller, chief executive of Guardian Media Group, outlined his vision of a "digital-first" operation, which sought to target growth in digital audiences, revenues and engagement, while maximising revenues in print.

Guardian News and Media generated approximately £50 million in digital revenues within the last year, up 30% on the previous year. Display ads still represent the lions share of digital revenues, around 28%, with recruitment ads and new revenue streams from apps also part of the mix.

The publisher's internal target is believed to be to generate digital revenues of £100 million with the next four years, although the group is still expecting to report losses in the region of £40 million for its financial year ending April 2012 this summer.

The new-look commercial operation is tasked with helping to reduce group loses to between £10-£15 million by the end of 2015.

Pelekanou said: "I think intellectually understanding and envisaging our digital-first strategy was the start, now we need to set about physically doing it from a commercial point of view, and this restructure aims to do that.

"We've looked closely at models outside of traditional publishing companies, to digital operations like Facebook and Google, to help formulate our new approach.

"As you can imagine there is still a lot of detail to work through, we are in the process of visiting agencies and clients and talking to them about our new approach and how it will work for them."
As part of this shift in strategy, GNM has also invested a six figure sum in a new planning tool as part of its pitch to media agencies to focus on audience and context as opposed to platform.
Separately, in moves not said to related to the changes although clearly impacting the shake-up, Nicky Warren, head of trading and David Fisher, head of brand partnerships, are both leaving GNM at the end of July.

Prior to the restructure, Pelekanou has spent much of his time in the US, where he has helped launch the Guardian's New York office with a team of 40.

Earlier this month, GNM announced a restructure of its marketing department following the departure of director of content sales and marketing, Chris Lawson.

Steve Folwell has become GNM's director of business development and brand extensions and Richard Furness was promoted to the position of director of brand and engagement.
David Pemsel, who has been with the group since September 2011 in a commercial and strategic consultancy role, has now taken a long-term contract as chief marketing officer, to assist with the restructuring of the department.
Follow Arif Durrani on Twitter: @DurraniMix