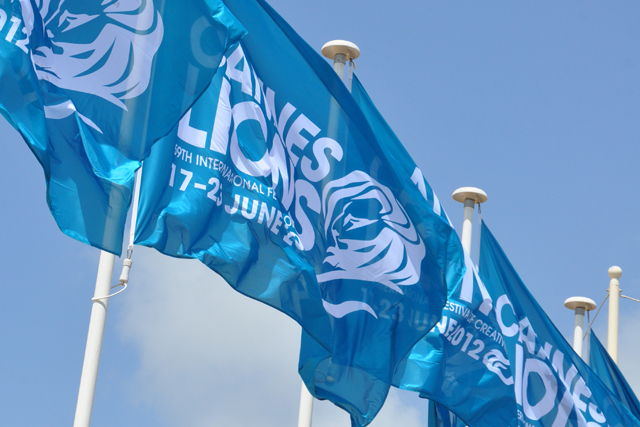 Costolo was speaking at the Cannes Lions Festival.
The social media site is "the second screen to TV", Costolo said, and brands should "connect the dots" of their marketing investment "on this screen to the one on that screen" for a multiple perspective.
Costolo's speech, a bid for brands' attention, marked Twitter's debut as an official participant at the Cannes Lions Festival – last year its executives attended the event, but remained on its fringes.
During his talk, Costolo highlighted Burberry, H&M, P&G's US detergent brand Tide, and Porsche as brands that are already using Twitter to stretch their marketing budgets.
He said: "H&M spent a lot of money with [David] Beckham for the Super Bowl in the US and tweeted about the Beckham ads throughout the game's ad breaks. If you're spending this kind of money, you have to layer conversation on top to extend the runway of your investment."
Costolo cited Tide and the marketing of the film 'Prometheu' s as examples of brands that used Twitter reaction to an event as content for TV ads.
The P&G detergent was used to clean up a crash site at Daytona, images of which were tweeted by P&G and then used as the basis for a 30-second ad.
Promotion for the Ridley Scott film 'Prometheus' last month featured an ad made in real time using Twitter reaction to a trailer shown in an earlier commercial break.
"So you can use the platform to create the conversation [as well as using] the platform to create the 30-second spot," said Costolo.
Burberry was among the "real-time brands" doing "a great job of leveraging this world" when it tweeted pictures of models backstage at London Fashion Week coming on to the runway before the audience could see them.
Brands could have an "incredibly simple message" on Twitter as Porsche did with a promoted Tweet that got "unheard of levels of engagement" of 87%, "because the engagement [was] integrated into the conversation – not hanging around it."
Costolo urged brands to adapt campaigns "for the moment instead of planning campaigns for the future".
He hailed an Audi R8 Twitter campaign that "created so much buzz that, when discontinued, there was an outcry, so they brought it back" as a "great example" of this.