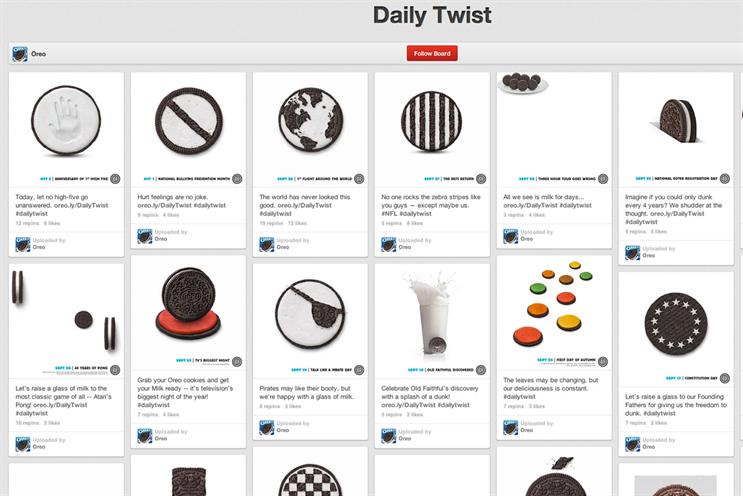 Here's the roundup of Wednesday's coverage from our Live@Cannes live blog of the festival.
Breaking news
We spotted Alex Mecklenburg, the new London managing director of digital agency Huge, breaking the news of her appointment from OgilvyOne after 17 years.
Famous faces
Wednesday was a good day for celeb spotting: we saw the Diet Coke hunk (who reportedly appeared at the Campaign party in the evening), P Diddy with Ogilvy and Peter Mandelson with Nicola Mendelshon. We've nicknamed that last pair Mandy and Mendy.
Harsh words for advertisers

Some strong words from celebrity speakers included Conan O'Brien saying "advertisers are scum" and P Diddy telling an audience he "hates ads". Did they know what festival they had come to?
Stats and facts
We continued to analyse happenings at the festival, finding that it has generated at least 30,000 social media posts and that Brazil is "winning Cannes" on the official app game.
Expect the unexpected
Several days at Cannes have started to make visitors go a little crazy. While PRWeek UK editor Ruth Wyatt told the industry to stop moping and "bloody well get on with it", some unnamed media agency leaders decided to dress up in lion masks…
'We lead culture' says Unilever
The Unilever Cannes seminar was so popular that there was a considerable queue to get in. For those who managed to, the company's marketing chief Keith Weed spoke about Lynx and culture.
Oreo twists a victory in Cyber Lions
Wednesday night was a big one for awards, with cute safety video "dumb ways to die" picking up yet another gong in the Radio Lions awards. Oreo's "daily twist" work won the Cyber Grand Prix, while TBWA won the biggest prize in the Press Lions for its iPad mini print work.
UK pulls out of the football
Disappointingly, the UK team didn't show up to the parallel Cannes competition – beach soccer hosted by Eurosport. The reigning champion Denmark then went on to retain the title in a final against Argentina that went to sudden death.
Follow news and updates live at