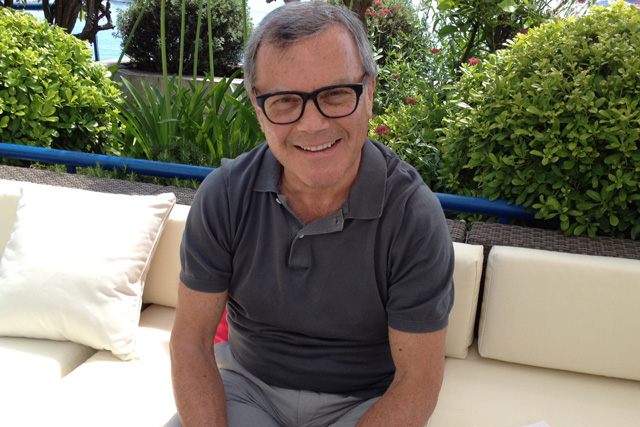 Speaking to Campaign days after The Guardian's revelation that the top secret eavesdropping programme was providing the National Security Agency with direct access to the data captured by Silicon Valley's largest companies, Sorrell believes it is likely to make a difference to consumer behaviour.
Emphasising the shift in public perception around acceptable practices surrounding personal data, Sorrell said: "I saw one of the Commissioners at the G8 meeting on Saturday and we were talking about the fact that we went to see them two, three years ago to argue on behalf of the IAB [Internet Advertising Bureau] that it [data collection] should be opt-out – that's long since gone.
"Consumers will probably only accept opt-in, but then they have to get an opt-in that is simple, not 16 pages of long-form legalise that takes you a month to get lawyers to look at, and costs a lot of money to do so. We have to find a way of consumers understanding what they're letting themselves in for very simply.
"They are going to get more concerned, and Prism probably makes them more concerned. I'm more concerned."
When the chief executive of WPP, the world's largest marketing communications group which is propelled by data and insights via its centralised Data Alliance, was asked if he had any idea such data requests from governments were being made, he said, "none at all".
He added: "I'm meant to know a little bit about these things, and I was surprised that the US government and the UK government were using data in that way. It took the UK government a few days to admit that they were using or being supplied with that data.
"Did I think that they were subpoenaing Facebook and Google, no."
And, far from the more commonly held view that the sharing of personal information is not such a concern for Generation Y – the term used to identify those who have grown up with the internet and social networking – Sorrell believes the Prism scandal is set to have reverberations across the board.
"I think it's going to alter the attitude of younger people too. This sort of event, which I think would affect more under 35-year-olds than over 35-year-olds – who I think will be more sanguine about this sort of activity.
"Issues of privacy, data privacy, data collection, opt-in and the nature of the opt-in and the basis on which it's being made will become more important... Will young people be unfazed and still disseminate data, I doubt it."
In the week the G8 leaders met in Northern Ireland to talk widely about transparency, trade and development, Sorrell also acknowledged that Prism revelations undermines the UK and US stance in favour of an open internet on the international stage.
"It's a bit difficult," he said. "The timing is very interesting because you have the G2 [where the US asked China to take seriously cybercrime and alleged hacking efforts of US government servers] but it didn't stop President Obama from saying it to president Xi Jinping. But the boot is on both feet."
Sorrell's comments are a warning shot as the advertising business actively seeks to harness more consumer data to provide better targeted ads in increasingly personalised environments, including mobile, television and social media.
His observations will echo deep concerns held among the tech companies too. Earlier today, Facebook's director of engineering, Andrew 'Boz' Bosworth, told a press gathering: "Our top, number one priority for Facebook is making sure we are really, really protective of the information our users have provided us, and very clear about what it is and isn't used for.
"Even if you didn't trust us, for some reason, we have a strong incentive to make sure their data doesn't go loose. That's our business, to be able to help people reach the right customers at the right time. And so making sure that that data stays safe, secure and in a place where we completey trust, which is with us, is a super-critical piece of our business."