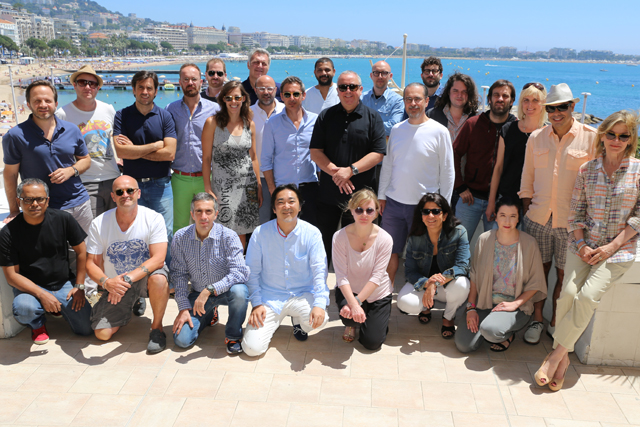 Here are the highlights from the first day of Live@Cannes:
Shortlists released
The shortlists for the direct and creative effectiveness Lions were revealed, while the promo and activation Lions announcement was delayed by five hours while the jury deliberated.
What we learnt
Gossip and chatter is the lifeblood of Cannes, and we enjoyed finding out why a Cannes Lion is called a lion, what's inside a Cannes goodie bag and what Coca-Cola designed to celebrate the festival's 60th Anniversary.
Ogilvy tops Twitter
Ogilvy was the most mentioned brand on Twitter on Sunday, thanks to its active social media team on the ground at Cannes. This visualisation from Bluenod neatly shows the main players in social media in the first 24 hours.
Star speakers
The seminar programme kicked off with talks from AOL and Mail Online. Be On's session on 'Human Behaviour' won a vote to be the first session streamed live in the Lions Live initiative from Mindshare and YouTube.
Celebrity speakers proved popular on Twitter, including Martha Stewart and Mel B who discussed personal brands and social media.
Nostalgic Cannes
SapientNitro revealed the first of its infographics celebrating 60 years of Cannes Lions, analysing the festival back in the 1950s when it launched.
#Canvas for creativity
Clear Channel Outdoor launched the first of its daily Twitter debates, asking: "Who owns the creative agenda?" The best comments from the festival are being hand-painted on a giant mural on the roof of Le Grand Hotel in Cannes.
Follow news and updates live at campaignatcannes.com