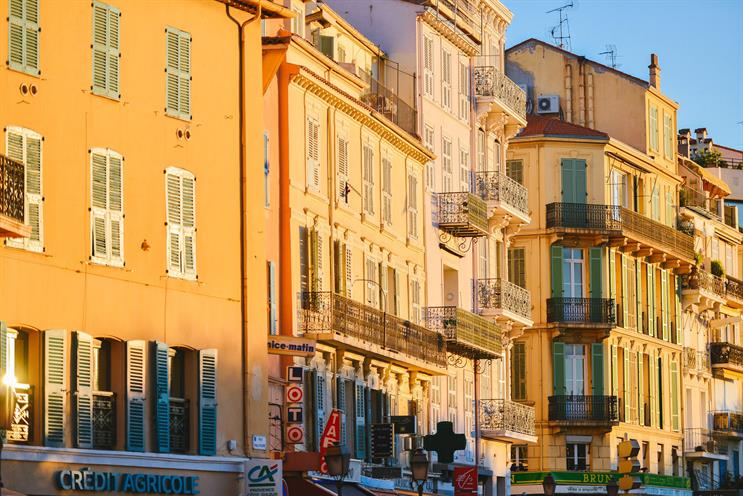 Historically, there has not been much overlap between the winners of the Creative Effectiveness Cannes Lions and the IPA Effectiveness Awards.
But the Gold Creative Effectiveness Lion awarded to 'The Bear and the Hare' from adam&eveDDB, winner of the 2014 IPA Effectiveness Grand Prix for its Foster's work, shows that agencies can triumph on both stages.
Indeed, the IPA has published a study about the links bewween creativity and effectiveness, including a finding that creatively-awarded commercial campaigns were on average seven times more efficient than non-creatively awarded campaigns in delivering market share growth per point of extra share of voice (defined as a brand's share of voice minus its market share).
So, despite the differences between the two competitions, what can the Creative Effectiveness Lions winners tell us about trends in effectiveness strategies that may also surface in the 2016 IPA Effectiveness Awards launched next autumn?
Leaving aside work that connected with audiences mainly by deliving memorable creative executions or media innovations, here are five quick thoughts on strategic trends.
1. Ads worth talking about
Back in September, Lorna Hawtin, the Convenor of the 2014 IPA Effectiveness Awards, questioned why ads such as Volvo Trucks' Live Test series (shown below), often attract sceptics who doubt such campaigns could have been commercially effective as well as massive viral hits.
The Lions judges, however, were sufficiently persuaded by results data from the Volvo campaign showing increases in awareness and consideration and a 23% jump in truck sales, that they awarded this case the Creative Effectiveness Grand Prix.
The series of ads, created by Forsman and Bodenfors, aimed to grow the brand's fame amongst a much wider group than potential truck buyers, including all those who could influence a target buyer, such as colleagues, mechanics, former drivers, financial advisers and family.
Filming a series of audacious stunts, as Volvo Trucks did, is one, expensive way to maximise a brand's awareness and reach. (Predictably, other similar automotive stunts, such as Hyundai's Message to Space, have followed).
What connects the Volvo Trucks campaign with others on the Lions list such as Droga5's two winning cases - If we made it for Heineken's Newcastle Brown Ale and Honey Maid's This is Wholesome/Love - is more conceptual.
In all three examples, the ads were the heroes - surprising, ambitious and creatively accomplished enough to spark sharing and conversations among consumers and to enter online culture as a result.
The main issue with these campaigns is how high a bar they have set for any follow-ups, as it is extremely difficult to keep consumers talking about your brand in this way.
2. Social as competitive advantage
Several winning campaigns used social media-generated content not just to amplify responses to the agency's creative work, but as part of story-lines and scripts in finished executions.
Take three US examples: DirecTV's Cable Effects from Grey New York, the Wendy's Pretzel Cheseburger Lovesongs campaign by VML & Ketchum (shown below) and the Ronald McDonald ads created by Deutsch LA for Taco Bell's breakfast range launch.
In each case, the business imperative was to win attention and consideration away from larger sector rivals, and social media-generated content was integral to achieving this goal.
Taco Bell built the launch for its breakfast range around endorsements from people with the name, Ronald McDonald, whose social posts spread the brand's mesage to lure shoppers away from the 'golden arches'.
DirecTV used the ridiculous 'Get rid of cable' storylines suggested by social followers to maintain momentum in its drive to encourage consumers to switch from from their cable TV providers to DirecTV's satellite service.
And in the Wendy's campaign, singers were filmed performing love songs created from the words posted on social feeds.
However, this case was shortlisted for a Creative Effectiveness Lion but didn't win one. Perhaps, consumers tired of the novelty of the ads before their full commercial benefits were gained.
3. What is normal anyway?
Campaigns by French retailer Intermarché, the Brazilian children's charity GRAACC and Coca-Cola in Peru challenged conventional views in their target markets with deceptively simple ideas that make you wonder, 'Why has no-one ever thought of that before?' This is usually a sign that an insight has moved swiftly from a breakthrough to seeming like the new 'normal'.
Intermarché's Inglorious Fruits & Vegetables campaign by the Marcel agency confronted prejudices about mis-formed but perfectly edible fruit and vegetables with witty copy and stylish visuals that conveyed a message about the need to reduce food waste.
In the Bald Cartoons initiative from GRAACC and Ogilvy Brazil, children's cartoon characters were shown without hair to normalize child baldness and remove any stigma among youngsters who had lost their hair as a result of cancer treatment.
Coca-Cola and McCann Lima offered a lighter tilt at convention, in keeping with the brand's overall positioning around 'happiness'. To encourage Peruvians to smile on their ID card pictures and move away from their usual sombre look, Coca-Cola installed photo booths that would take free ID-style pictures, provided the subjects were smiling.
4. Telling consumers' stories for them
A couple of campaigns succeeded by putting consumers' own stories centrestage.
The highly emotional Why wait until it's too late? developed by Ogilvy & Mather Amsterdam for the funeral insurance company Dela,was built around the sort of eulogies normally delivered by family members at funerals. The twist was that these tributes were filmed being delivered to living subjects.
And in the 'Last Wishes' campaign (see below) developed by Almap BBDO of Brazil, consumers' memories of their VW Kombi bus (Camper in the UK) were integrated into print and film executions that framed the material as if it were the final bequest and thank you to the public from the bus brand which was about to be withdrawn from production.
5. Spoiler alert!
Finally, several winning cases (Bentley Burial for the Brazilian organ transplant association, World's Toughest Job for American Greetings (shown below) and Dill for Lidl in Sweden) showed the impact of initially setting up a false situation to spark consumer reactions - including outrage and other negative responses - among the media or consumers. This was then followed by a big reveal of the real situation and of the brand's message as a prompt to reconsider perceptions and change behaviour.
It would be interesting to see how sustainable this approach is as a longer-term brand strategy.
Longevity of effect is something the IPA jurors have often rewarded in the past. And we hope to see versions of these cases and those mentioned above submitted next year.
Carlos Grande (carlos@ipa.co.uk) is the effectiveness editor of the IPA, formerly of the Financial Times and Warc