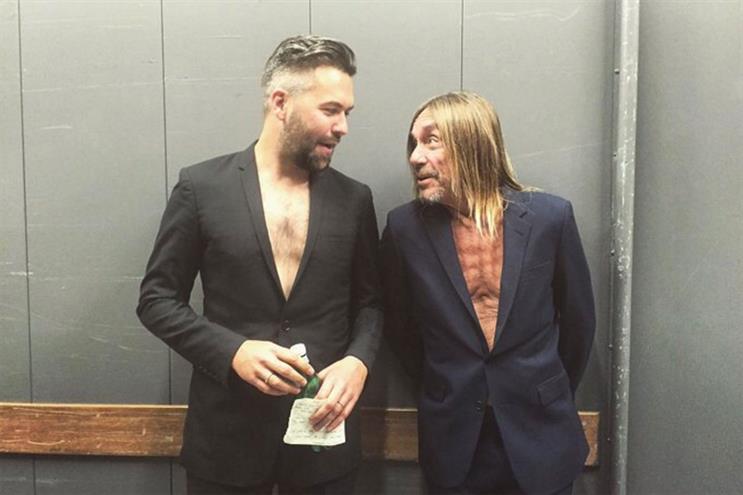 Iggy Pop and Nils Leonard, Grey London's chief creative, went topless in the name of charity. Leonard agreed to take his shirt off while interviewing the music legend after a JustGiving campaign promised to donate money to the organisation Ehlers-Danlos Support UK if he did so. The campaign exceeded its target of £2,000 and the Cannes audience saw more of Leonard than they ever anticipated or wanted.
Burger King's McWhopper, created by Y&R New Zealand Auckland, scooped up another Grand Prix last night, this time in the Media Lions category. It's already won a Grand Prix for Print and Publishing. Meanwhile, Saatchi & Saatchi's "Sea Hero Quest" campaign for Deutsche Telekom continues to rake in awards, with five Lions so far. The mobile game collected data for dementia research at University College London.
Take That put on a brilliant show yesterday at The & Partnership/News UK's party on the yacht Panthalassa and gave their first interview of 2016.
Unilever's chief marketing officer, Keith Weed, came in for a high-profile dig at his eclectic dress sense during his Cannes keynote. Weed, togged up in a limoncello jacket, took much pleasure in introducing romcom merchant Richard Curtis to talk about the pair's sustainability efforts. Curtis – himself the progeny of a Unilever executive – appeared via a pre-recorded video message and came to the withering conclusion: "I hope that Keith Weed will one day wear a sensible suit."
We Are Social has created the Cannesogram, an interactive cartogram tracking Cannes Lions wins around the world over the past decade. (They update it daily.)
Finally, thanks to everyone who came to our annual Cannes beach party yesterday. Here are a few of our favourite photos (more to follow later today).