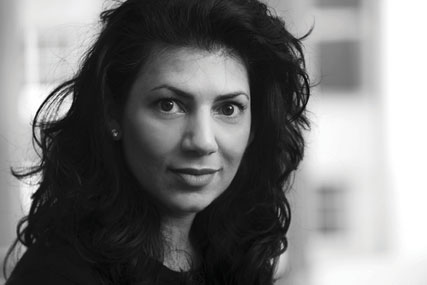 Following an awards ceremony when just 47 Gold, Silver or Bronze Lions were presented across the board, down from 122 awarded the year before, the regional leader has questioned the current process.
"We need to put a stake in the sand now in terms of a digital age," said Mendonca. "We need to ask how do we best categorise Cannes to make it a fairer reflection of media today and the way that we build communication strategies, be it creative or media agencies."
Among the things Mendonca believes should be considered is the way entries for the awards are treated, after realising that on more than one occasion this year some media campaigns would actually make strong contenders for categories other than the one they were entered for.
"I just feel that we shouldn't be in a strait jacket and we should think really hard about how we best to categorise the awards," she said.
"We were frustrated that we are not allowed to move entries from category to category. In some awards you can do that."
Mendonca's comments come in a year that saw two UK agencies placed among the eight Gold Lions winners and just three Bronze Lions winners.
One Gold went to Abbott Mead Vickers BBDO for the 'Choose A Different Ending' campaign for The Metropolitan Police and Mindshare won the 'Live and Unedited' campaign for First Direct.
Mendonca intends to submit a proposal for a new Media Lions set-up to Cannes Ad Festival chief executive, Philip Thomas, and chairman Terry Savage in the coming days.
Fellow judge Mike Cooper, worldwide chief executive of PHD, said there had been notably fewer outstanding submissions this year, following a year of recession for much of the world.
He added: "I don't think media agencies have always engaged with Cannes but I think they're starting to more and more.
"I genuinely do think that with awards like this, the work judges itself. After the first day [of judging] everybody becomes agency agnostic and channel agnostic and do inevitably start focusing on the work, and the ideas and the results."
Cooper highlighted AMV BBDO's Met Police campaign as an example of "absolutely outstanding" work.
He said: "You're obviously dealing with a very difficult subject matter with something like that. And getting through to that target audience, one that is so is notoriously difficult to reach, requires great insight.
"I just thought the combination of the creative along with the media that they used, with the digital aspect, and the sense of realism throughout the campaign, was massively appealing. It was very, very strong."
Leo Burnett Sydney's 'EOS Photochains' campaign for Canon won this year's Media Lions Grand Prix.
Created in 1999, the Media Lions are designed to recognise excellence in media strategy, planning and execution.