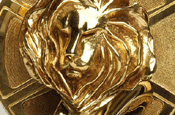 In a debate about whether an ad for the WWF, which a number of jurors considered better than the winner, should be able to take the Grand Prix in the Promo Awards he said: "Agencies get more freedom when working with a charity and can create much more emotional work with less restrictions and boundaries which we did not think was fair. However, this issue is coming up more and more and nothing is forever and this stipulation might change."
For direct campaigns, the exclusion of charity work rules out a huge number of entries. Also, the idea that charities allow agencies greater creative indulgence in return for pro bono ads fails to hold in this sector.
Rory Sutherland, the vice-chairman of Ogilvy Group UK and the president of the Direct Lions jury said that the fact that charities rely on direct marketing for the majority of their fund-raising means they often apply more creative restrictions in DM than in other sectors.