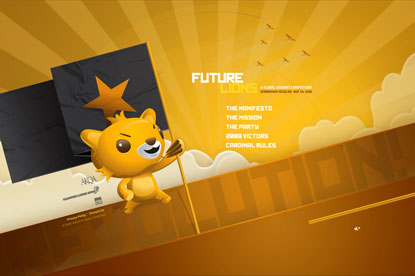 Future Lions is open to advertising students from anywhere in the world and will run ahead of the main Cannes Lions event in June.

Further details are available on the Future Lions website and the closing date for entries is 4 May.

Prizes for the winners include a Lions statuette, free registration to the main Cannes event and an exhibition of the winning work at Cannes.