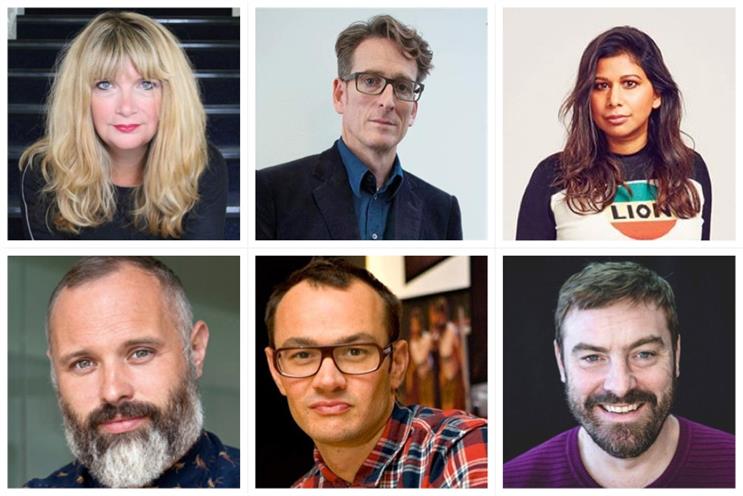 While scam ads are traditionally meticulously drawn print ads that agencies pay to run once in an obscure magazine (if at all), the introduction of mobile and other digital categories has exacerbated the problem for awards jury.
The poster-child for this type of work is the notorious "I Sea" app by Grey Singapore, an app that purportedly crowdsourced images of the sea to spot refugees in distress. The app won a Bronze Lion in 2016 that Grey returned after the app was outed as a fake.
Blurring the lines are campaigns, often signed off by clients, that Campaign Asia has named "awards-bait". These are ads that espouse social causes to tug at jury heartstrings and are created for the sole purpose of winning awards, over-hyping their work which in real-life is of little import.
Cannes Lion Festival organisers have taken measures to combat scam ads
Cannes Lion Festival organisers have taken measures to combat scam ads. The organisers ask for sign-offs from a senior member of the submitting company before anything is accepted. Award entrants have to also supply information regarding the campaign's eligibility and to supply media schedules when necessary. The awards organisers also request confirmation from the client named and may contact the client directly.
"The issue of scam work is an important one which we take very seriously," a spokeswoman said. "The best way to prove that creativity is a force for business, for change and for good in the world is to ensure that scam work is removed from the Festival."
But the question is, are these measures enough to filter out work that has little real-life impact from winning?
Chris Clarke, creative partner at Group of Humans believes the problem doesn't lie with the awards system but with the industry.
"Its' always struck me as odd, that an industry that self-identifies as creative is often so myopic in its view of what creativity is. The disconnect between what wins awards and what makes a real difference in the world is a case in point," he said.
We turn to the industry to ask what more Cannes needs to do to stop scam ads from tainting the awards.
Charles Vallance
Co-founder and chairman of VCCP
It shouldn't be difficult to prevent scam ads but, for some reason or other, it appears to be a hoary old chestnut for the awards community. I would have thought a certificated spend might be the answer. Or, if anyone is caught scamming, they have to streak down La Croisette. More fundamentally, we might perhaps do well to wean ourselves off our awards obsession. This would remove any perverse incentive to cheat, as well as the distorting emphasis that awards can have towards accounts and causes that are deemed "award-winning". Where's the skill in that?
Anna Carpen
Creative partner, 18 Feet & Rising
It's 2018. The best creative minds are striving to make work that has an impact in the real world, they aren't wasting their time making fake ads just to win something that will look nice on their Instagram feed. All efforts should be directed towards real briefs, real brands and real problems. Anyone who is still living in the world of scam ads knows deep down that the award means nothing and they probably get haunted at night by the ghost of Cannes past. If there are that many scam entries, they should put them all into one category and vote the best. They receive a special Scammies Lion award.
Laurence Thomson
Co-president and chief creative officer, McCann London
Cannes already does a better job around scam ads than most other award shows. The systems in place are pretty rigorous, with entrants having to supply client contacts and show a media plan. But there's room for improvement by refining what they already do. Regional consultants could attest to the legitimacy of media titles. And since some categories, like press and radio, seem to attract a higher proportion of scam entries, rather than adopting a blanket rule, one approach could be to operate in a more targeted way to tackle the more problematic areas."
Nicky Bullard
Chair, MRM Meteorite
Having been on the 'inside', both in judging and category advisory roles, I know they're pretty hot on it. The last thing they want is another scamdal (sorry). They could insist on seeing an original client brief in the submission and have clients sign off the entries. But I don't think the buck stops there; surely it stops with the agencies who enter?
Chris Clarke
Creative partner, Group of Humans
Cannes has awarded some powerful creative ideas over the years but like most others awards the emphasis on surface novelty and the game of entry videos has only served to widen the gap between what businesses need and what advertising provides. Nobody needs a surf board the provides text messages while you ride the waves, and the idea of changing the Sat Nav voice to that of a child when driving near schools whilst heart rending in the moment, on reflection by even the simplest of minds for a second his daft. Accidents happen near the home and who has the Sat Nav voice on near home? Nobody. So that particular Gold Lion winner from two years ago is just daft. We would do well to remember that to anyone outside our filter bubble, a Lion is like a 'best dad in the world T-shirt* a loving gesture from those who already love you and not much more. To matter in the real world, awards need perhaps to put some real people on juries!
Yan Elliott
Executive creative director, The & Partnership London
A simple step is to provide proof, on entering, about where and when it ran and in what format. But quite frankly agencies that enter scam ads should be banned from entering again. Look at it like a drug ban, they shouldn't be able to compete for a certain amount of time. This comes with its own problems for the awards show as it will lead to less entries. And that means less revenue so I'm sure the awards show wouldn't be keen. So how about this, Cannes creates a new category called Best Scam ad. The scammers get to enter, they get a chance to win something and we all know what we are judging.