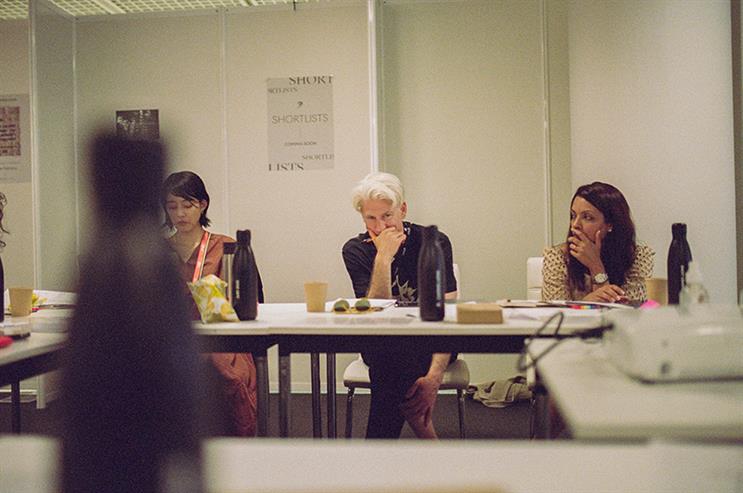 What's the biggest issue impacting design right now? 
Talent retention across design is now top priority. Our industry has been pushed to change so much over a short period of time. It's still recovering from the impact of the pandemic, dealing with unpredictable micro and macro economic shifts, while trying to keep up with an ever-evolving workforce. Many people are choosing to leave traditional companies for entrepreneurship, flexibility, remote working and deeper collaboration with peers. Simply put, they're looking for more say in their workplace experience. 
In design, specifically, and within our company, Retrospect, we are re-architecting how to best make space for a new era of talent. We're nurturing individuals who thrive in healthy environments, where they feel connected as their whole selves, through championing diversity, and those from non-traditional backgrounds. 
Why do diverse teams create better design?
Errors, over-generalisations, bias, discrimination and exclusivity in design are incredibly harmful in the age of rapidly advancing technology. Diverse teams bring perspectives that allow us to mitigate these biases and their impact on vulnerable communities. Diverse teams that are complementary create opportunities for better decision-making, especially when making decisions that impact the day-to-day lives of diverse groups.

A client of ours once cited an example of diverse teams designing better airbags for cars to protect women and children. Until 2008, engineering teams were primarily led by men and didn't take into consideration the size and anatomy of women and children, which led to a poorer product and negatively impacted outcomes.
What has to change, in your view?
Building diverse and harmonious teams requires the intentional and courageous dismantling of industry systems that keep the systematically excluded and non-traditional talent from having opportunities to positively impact and mature the industry into the future. Creative industry talent who are Black, Latinx, Asian, disabled, neurodivergent and intersect across multiple identities also reflect some of the most influential voices within culture, design, innovation and influence today.
What's your advice for effective team-building?
Creating more diverse and harmonious teams is more than a nice to have, it's what ultimately affords employees the peace and freedom to show up as their best selves. These teams are where people understand their purpose beyond the job title and feel a sense of belonging within a team that cares. And a team that is at their best will always drive the business forward to its best.
At Retrospect, our search for talent is rooted in inclusive practices that widen our reach to non-traditionalists and unexpected gems. Our chief strategy and operations officer, Joy Ekuta, has led the charge to make simple shifts in the way we recruit, including reframing job postings to appeal to hybrid talent, rather than weighing too heavily on traditional industry structures.
We also recommend providing education, mentorship and advocacy for diverse talent to break into and grow within leadership roles. This can be achieved by partnering with organisations that help nurture untraditional talent, such as AdColor, We are Hue, Group Black, Diversity in Design, and Visibli.
And most importantly, be courageous to welcome new ways of driving business impact by those who may have different perspectives.
What's the future of design?
The future of design is collaboration, simply put. Learning the art of collaboration, especially with peers from intersectional backgrounds and different disciplines, gives design the highest responsibility for being the seam that stitches together the very fabric of our businesses.
Powerful tools like AI will seemingly integrate and enhance our curatorial practices, replacing the deeper, archaic and often repetitive foundational design tasks often delegated to lower ranks. What can be automated will be automated. AI is a conversation of quantity over quality.
What are you most looking forward to about judging at Cannes Lions?
As this year's Design Lions jury president, I look forward to being in a position to directly impact the way we collectively think about judging from a lens of retrospection, one that centres on the true impact of the work that is being awarded on the global stage. 
My hope is that this perspective in the jury room will allow my fellow jurors and I to carry forward our experiences to our teams back home post-Cannes Lions.
And I must say, the jury deliberations are everything! Taking the time to earnestly listen to different, global perspectives, challenging my limiting perspectives while also standing proud in the nuance and specificity of my lived experience deeply matters to me. After also serving on a jury last year, I'm excited about uniting with my peers of the craft from all over the world, to spend quality time with people who care about great work as much as I do.
What trends are you predicting from the work?
I expect to see a return to the essentialism and purity of analogue design crafts, as a response to how we approach the complex human issues of our time.
I also equally expect to see a deeper intersection and intelligence for how to apply AI and computational design to solve more culturally nuanced problems, particularly on behalf of communities that are marginalised, underserved and, most importantly, deserving of better care and concern from the world.
Why is design the Lion to watch in 2023?
Design is the most humble of the categories. While we take into consideration trends and hot topics, we look for innovation at the pulse of the human experience.
Our tenants for the Design Lions are to hold work to the highest standards of commercially viability, craft, business impact, and respect of cultural nuance. Our jury has the reputation of weighing action over ads, and generational impact over feel-good, fleeting moments.
When we choose to award a Lion, we call the world of design to task.
Retrospect is a Black-owned creative storytelling and technology studio that makes reflection a core pillar for how to build cultural-forward brand experiences. 
The Cannes Lions International Festival of Creativity has championed creative excellence since 1954, providing the definitive benchmark for creativity that drives progress, globally. The Cannes Lions Awards now span 30 specialist trophies across nine tracks, including the new Entertainment Lions for Gaming. Find out what it takes to create world-class work, have it seen and evaluated by industry experts, and get recognised for excellence in creativity.