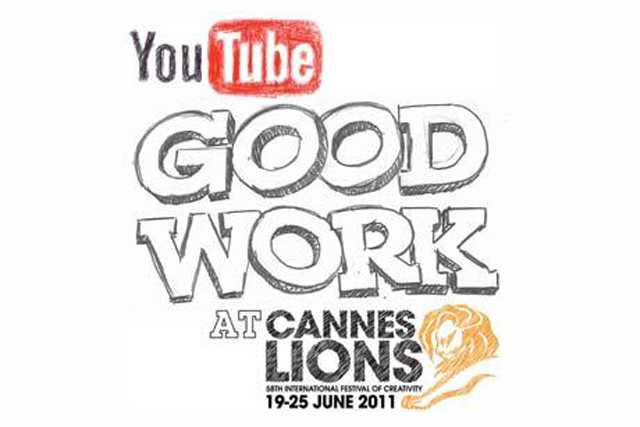 YouTube and Cannes Lions have partnered with creative agency Ralph to create a YouTube channel showcasing submitted briefs from non-profit organisations worldwide seeking creative support and subsequent public engagement for the critical issues they address.
Creatives are invited to submit a one-minute video to address one or more of the non-profit briefs before 9 May 2011.
The shortlist will be decided and announced in May by a panel of judges chaired by Publicis Mojo CCO Craig Davis. The five most outstanding submissions will be decided at the start of June and invited to the Cannes Lions International Festival of Creativity also in June to meet the non-profit heads and showcase their work.
Anna Bateson, director of YouTube Marketing for EMEA, said. "There are many not-for-profits lacking the resources to elevate their campaigns and reach new audiences and there are many creatives willing to dedicate their time to worthy causes without knowing where to begin."
"'Good work' can help bridge this gap. Using video in its many different forms is such a powerful way for non-profits to communicate. YouTube's audience can also be a big part of the solution," she added.
Following the festival, YouTube and Cannes Lions plan to establish 'Good work' as a ongoing platform to continue connecting creatives with non-profit organisations.