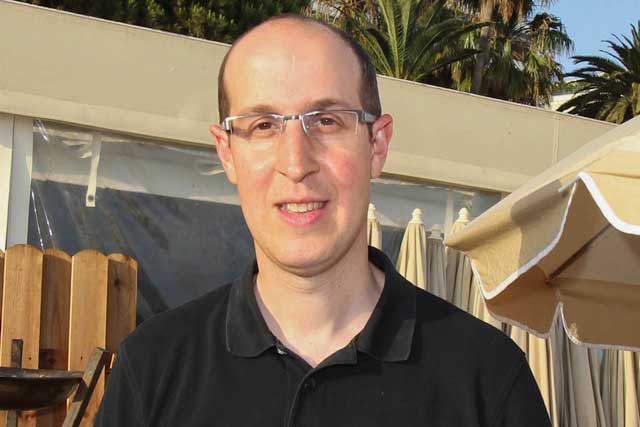 Music can change the world, because it can change people (Bono said that). But what about advertising - can it change the world?
The Cannes Lions are the very pinnacle of world advertising awards and to be selected as a judge is a great honour. It's a slightly opaque honour (how are you selected? What exactly do you have to do?), but what the hell - it's in Cannes. I was excited to be representing the UK (as one of two judges, alongside MediaCom's Karen Blackett) and even more excited to have the opportunity to luxuriate in the best media work in the world.
Alongside the judging, there are conferences, seminars, networking (eurgh, I hate that expression) and, of course, the famous Cannes parties. I was expecting to be captivated and to be busy. But my judging experience became so much more than that. After six days and more than 3,000 entries, I was simply blown away by the pure pleasure and inspiration of engaging with hour upon hour of brilliant work. The occasional mediocrity served only to highlight with even greater clarity the brilliance of others.
What really stood out above all else was the quality of the work for charities. Of the 12 gold Lions we awarded, five were for charities. Mainardo de Nardis, the chairman of the media jury, suggested we have "authenticity" as our theme. We agreed that winning work must demonstrate insight/strategy, creativity and (most importantly) business impact. Watch the five charity golds for yourselves and you will marvel at their simplicity and their brilliance. They most certainly delivered against our three criteria - but, more than that, they moved us. They compelled us to think differently and to revisit old assumptions. If Bono was judging and his criteria was simply "did they change the world?", he too would have no hesitation awarding them all gold.
1 I noticed two key digital themes. First, the promiscuity of QR codes - they were prominent in so many awards. It would appear (outside the UK) that they have become a ubiquitous response or information-gathering mechanism. Perhaps when internet access and reliability increase and costs decrease, then we might see these little black-and-white beauties fulfil their destiny and claim a more useful place in our lives.
2 The second and altogether more worrying trend is the use of social media metrics (Tweets, "likes" and fans) as success metrics in their own rights. There is no doubt the ability to engage people to the extent they interact with your brand is a good thing. The ability to demonstrate and measure this engagement is also to be embraced. However, at times it felt as if we could rebrand the week "The Cannes Festival of Facebook". Let's not lose sight of the fact that "likes" et al are useful staging posts on a communication journey, but the destination remains sales, share etc.
3 A big shout-out to global brands. I can say with certainty that big does not equal boring, nor does being big and global undermine creativity. In fact, based on my week in Cannes, I would suggest the opposite is true. The global brands (eg. Coca-Cola and McDonald's) have a confidence and clarity of purpose that free them to think broadly and to think creatively.
4 There were some interesting geographic observations. The UK notched up six awards, including, of course, the Grand Prix but, overall, it felt as if Western Europe and North America didn't have a vintage year. In contrast, it was noticeable the extent to which South America, the Middle East and the BRIC nations delivered so many fantastic entries. We should also give a special mention to Belgium - less than 0.2 per cent of the world population, but it managed to win three of 12 coveted gold Lions!
5 In terms of sheer excitement and talkability, the presentation of the week must be that from Bill Clinton. I was already home by the time he took to the festival stage but, thanks to the wonder of Twitter, I felt as if I was there. There were queues around the block. He opened with a remark about his age and his theme was about embracing difference. Twitter is so pervasive, I'm increasingly certain I could live a fulfilled and informed life without ever leaving my house.
THE ABSURDITY OF CANNES
- First, it's bloody expensive. A club sandwich with chips at The Carlton is EUR34, a pretty pathetic cigar at The Majestic was EUR40 and, most concerning for me, it cost EUR8 to have my pants dry-cleaned at the hotel (and they're not particularly big pants).
- The lack of irony is wonderful. I had several conversations that went something like this: "Had breakfast on the beach and then had a meeting on their yacht, off to the villa tonight." Within two days, this had become the new normal for many people.
- There are parties and there are parties. I felt a tinge of sadness for those hosts standing alone while, across La Croisette, another venue was full to the rafters. Microsoft hosted a great party and Mark Ronson was a particular highlight.
- Finally, there is something wonderful about being able to walk anywhere at any time and bump into someone you know (usually the ever-present and ever-cheery Chris Maples from Spotify).
AND ONE LAST THING ...
- It was a pleasure to spend time with my fellow jurors and I am fortunate to have been with such a great bunch. Of course, when it came to voting, we didn't always agree and there are certainly some brilliant entries that sadly came away empty-handed. My personal unrewarded favourite is a simply genius case from Thailand called "save the last Bar B Gon". I tried countless times to champion it but to no avail - it wasn't going to win. Search it out - if you want proof (alongside the charity cases) that Bono was right and advertising (OK, he said music) can change the world, you need look no further.
Alex Altman is the chief executive at Initiative.