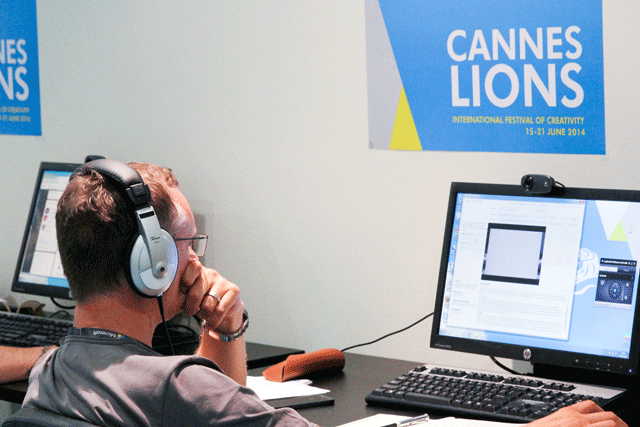 I have just completed my 13th Cannes in 15 years. At an average of five nights per Cannes, that's an awful lot of hangovers.
The change from my first one in 1999 has been remarkable. In those days, mention to a client you were going to Cannes advertising festival and they would look down their nose at you in deep suspicion at your motives.
Nowadays, those very self-same noses are sniffing the bouquet of a fine bottle of Rose on the Croisette.
The truth about Cannes is it's now a media event, where the powerful new media and digital companies of our era jostle for the front page.
Walk down the Croisette this week and you will see the beach restaurants all the private domain of the Googles, Microsofts, Twitters, and Facebooks.
The large agency network flags that flew there on my first year – TBWA, Ogilvy, JWT et al, have all been relegated to the yacht basin where those self same flags, perhaps slightly smaller, now adorned raggedly old yachts that any self-respecting St Tropez regular would scoff at.
The downside of all this is the relegation in standing of the creative awards. Now, instead of film and print and poster (99), there are a plethora of awards from digital, to media to PR to medical.
Gold Lions are dime a dozen. But the real drop off in standards is evident in the judging. It's been horribly dumbed down.
It had to happen I suppose. The first judging panel I sat on in 2000 (Film) consisted of 20 people, each of who was the number one or two creative in their country. They had to have won a Cannes Gold (pretty difficult today but hens teeth in those days) – and their country had to have been in the top 15 of the world (some countries got more than one judge) at Cannes the previous year.
Now, because there are so many panels and because you can't have the same judges each year, resources are stretched and the industry hasn't been able to develop that great judging talent as quickly as Cannes has been able to invent new judging categories.
I walked through the print and poster and digital winners. I have to say I was appalled. I've seen the same bloody work for the past 10 years now. It's so incredibly predictable and, to my mind, shows lazy, incompetent judging.
Digital is just not evolving. It's now a traditional media – and it shows in its stodginess.
Of course, there are always exceptions. But awards should only be made to exceptions, not the norm.
And of course I was constantly being told by judges (the good ones) about the politics within the judging groups. It really is unsavoury. All award show panels are guilty of politics, but none do it quite as well as Cannes juries.
Now, what has improved magnificently is the level of speaker. My word – Jared Leto, National Geographic photographers, Ben Silberman to name but a couple.
It's a shame so many of those speakers are self-serving (such as all the aforementioned media companies), but Leto and Co are brilliant and inspire.
And that's what Cannes should be doing across the board.
I had the great pleasure of chatting in length to the head of Unilever global media who made exactly the same observation to me.
He predicted a massive fallout unless Cannes was to do something to rekindle the creative fires which this industry of ours is slowly suffocating out.
He advocated a splitting off of the creative again and I agree with him that something has to be done or else Cannes risks losing the hearts and minds of the creative community.
Perhaps they don't care, but they should, because it's those people that fuel the advertising economy and are inevitably the ones that transform it.
Something else will undoubtedly come along for people that want to celebrate the product we produce as an industry.
Just think of The Design Indaba – held in Cape Town but a global event of absolute inspiration.
So do I regret the four hangovers I had this year? Most certainly not. Firstly, I had a couple of my people with me who had never been before so I could live vicariously through their eyes, seeing it all for the first time.
Secondly, our business is filled with the most wonderful people and it's a great community to be a part of. And lastly there were things I learned, both in the Palais and on the street, that have better equipped me for, and enlightened me about, the future.
Next year I will hopefully be there as will more of my team. We'll also, hopefully, have work to enter because there's nothing quite like the thrill of entering and competing in the race. And our work will not be the norm, it will not be predictable.
I hope there will be judges there that appreciate that.
Make that hangover that little bit more meaningful.