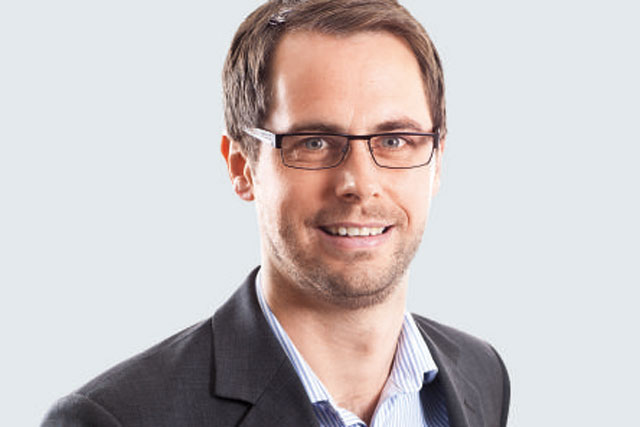 The advertising and media landscape of today is changing beyond recognition.
Internet and digital technologies have heralded a fundamental shift in how the global industry operates, resulting in more change taking place in little more than a decade than has arguably occurred since the dawn of the modern advertising age.
The possibilities to be seized in newfound opportunities for brands and agencies to operate creatively through multiple channels, in multiple media and across multiple regions is matched only by the scale of challenge that this multitude of multiples generate.
With these changes occurring at an exponential rate, how can they be successfully navigated without
fear of being crushed under the weight of opportunity?
One of the most obvious challenges for brands and agencies is the issue of managing and delivering advertising assets. What was once an easily achievable part of the day-to-day has become a woefully inadequate solution when faced with the complexities of the new advertising landscape.
It's poetic, then, that the solutions have been made available by the very innovation that created the challenges – through a framework based on the principles of global connectivity, responsive technology and good, old-fashioned common sense.
Many brands have previously adopted a multi-vendor system for the storing and delivering of their digital assets, but this is not without its flaws. So it's natural that new digital asset management and advertising delivery technologies offer an attractive variety of benefits.
Historically, managing the global distribution of assets for a marketing campaign would present a number of challenges, such as ensuring that the relevant parties can easily access the content they need at the appropriate time. Brands have previously had limited options when distributing campaign content, such as imagery and video, across markets and have generally had to work with several global partners.
The multi-vendor approach can be incredibly costly, because there are no economies of scale and a significant investment in IT infrastructure is often required. And for what? A solution that is disjointed and does not always align with the brands' operational outputs.
The other challenge that companies have previously come up against is measurement. With assets being distributed and activated across the globe, it can be near impossible to see which are being activated in certain markets and with what degree of success. This is another area in which technology can be implemented to create a bespoke framework that provides a detailed level of reporting, optimising successes and reducing wasted resources.
Take the entertainment industry as an example. The marketing of a new movie would previously have been a far more streamlined and simplified affair. Hollywood's latest blockbuster would typically have had one trailer, screened in cinemas and on TV in the relevant markets. The landscape has moved on. Now, the majority of movies will have several different trailers to be viewed across numerous social media channels, rendered on various devices and in multiple languages.
This level of collateral is now an expectation of audiences worldwide, and it's up to agency partners to ensure this demand for content is met. It is a prime example of the challenge that many brands face: how best to manage and distribute the necessary assets across the globe?
This was the challenge faced by CHI & Partners with its client Lexus, the car manufacturer, which required a platform for uploading more than 100 gigabytes of materials across TV, print and digital formats. The platform needed to be accessible to CHI, Lexus and its agencies around the world and produce a detailed level of reporting.
Adstream worked with the CHI team to build a bespoke design. The solution enabled instant tracking and reporting on project activities, including asset utilisation reporting broken out by individual asset and market. CHI and Lexus were able to use this insight to improve their campaign planning processes, reducing costs and increasing speed to market.
'Brands can increase connectivity with creative and production agencies'
Another partner, Warner Bros, has adopted a centralised storage and delivery solution that enables the creation of detailed reports that clearly define which assets are being used, in which markets and even the specific time. This has created greater agility within Warner Bros and increased the speed with which the business gets its inventory to market.
The other complexity that arises from managing global distribution of marketing assets is the need to make it work for both agency and brand. Every relationship between marketer teams and their agencies across the globe will differ. Each agency will have its own remit and agreed deliverables, so any global framework must be fully scalable to provide the appropriate level of flexibility across
numerous markets.
By embedding a digital asset management and delivery solution at the centre of global marketing operations, brands can increase the level of connectivity with their creative and production agencies.
This increased level of control also means that brands, and their partners, are able to do exactly what this new advertising age has promised: practise and execute truly unbridled creativity.

---
Ian Wheal is the head of global strategy at Adstream