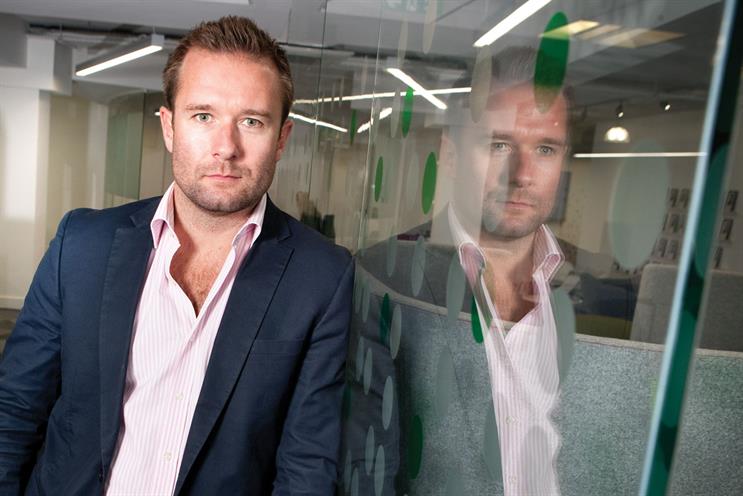 Every June on the French Riviera, the industry's smartest minds gather to celebrate the ideas and innovations that are driving creativity in communications. And, increasingly, technology is playing a bigger part in the festival's agenda.
As a mobile-first organisation that has been around since 2006, we have taken a keen interest in the rise to prominence of mobile at Cannes Lions. In the past two years in particular, the quality of campaigns on show has demonstrated that mobile has elevated itself from a "why?" to a "how?" when it comes to marketers' communications strategies.
This shift can be attributed to the ways smartphones and tablets have changed how consumers engage, not just with brands but with the world around then. Your customers expect to be able to access information about you and to engage with you as they move through their lives – at any time, in any place, at any moment.
Mobile's creative impact
Mobile technology is also enabling marketers to deliver messages in new ways. Mobile programmatic, for example, is making it possible to deliver highly targeted messages to individual consumers at specific points in time by bidding on inventory on a per-impression basis. This is aided, in part, by mobile's ability to pinpoint location through GPS and therefore increase message relevance.
As a result, creative communicators are finding themselves having to be increasingly well-versed in how technology is changing communications. Consequently, it can become easy to lose sight of why we do what we do – which is engaging consumers by telling stories in creative ways.
Cannes Lions is the perfect forum to make sure we don't lose sight of this important goal. We all understand that it's becoming an increasingly "algo-oriented" world. One where the automation of marketing messages will engage individual consumers at scale, taking great ideas further still by targeting stories to the right person in the right place at the right time.
In recent years, we've heard more about the merging roles of the chief marketing officer and the chief information officer because the former is buying and managing more tech. However, while there is an argument for better alignment in terms of business and technology requirements, combining the churches of art and science has never been the easiest of unions for marketers.
The question is: how can you best ensure a solid understanding of technology and still keep creativity front of mind?
Know your message
As marketing departments become more data-driven, they must be careful not to lose their creative lustre. If they do, they risk alienating their audiences with boring content.
Everyone at Cannes Lions knows this, but when setting goals for a marketing programme, you have to get the message spot on. This is where mobile comes into its own. The message can be contextual to time, date, device, location and much more. If you understand why you're creating a message for your audience, and how you're going to use a specific channel to support that, then you're already ahead in the creative process.
Embrace data in creative
When assessing possible media channels, data plays a key role. Data can show a lot of paths to success, especially through mobile, where the data is richer than in other channels; but data without insights is useless. Standout campaigns will always need innovators to make data actionable and worthwhile.
'Standout campaigns will always need innovators to make data actionable and worthwhile'
The key is to ensure that data and creative are part of the same conversation from the very beginning. Brands need to look at how the two can help to deliver the best message to their customers as they move across places, screens and moments.
Explore mobile's native functionalities
And then we turn to mobile itself.
Advertising is all about capturing a target audience's attention and getting them to follow a call to action. Mobile possesses a unique set of attributes – from voice to touch, accelerometers to vibration, connectivity to location and everything in between – that can help to make all this happen.
These native functionalities mean that the stories you tell through mobile should be about more than a placement, and that you should look to connect with audiences in more relevant and effective ways. Advert­isers can use these creative formats and features in new and innovative ways to really bring their brands to life for consumers.
New ways to engage
Mobile has changed how brands engage consumers and technology is becoming ever-more important for determining and delivering communications. To ensure that marketing is effective and doing its job, we need to be able to properly understand and harness the mobile technology at our disposal.
Furthermore, if used correctly, mobile technology can help to push the boundaries of advertising and marketing in order to reach and engage with consumers like no other channel. Consequently, marketers who fail to recognise the creative opportunity in mobile are in danger of being left behind while others truly capitalise on the unique capabilities of the mobile device.
---
Zac Pinkham is the managing director, EMEA, at Millennial Media