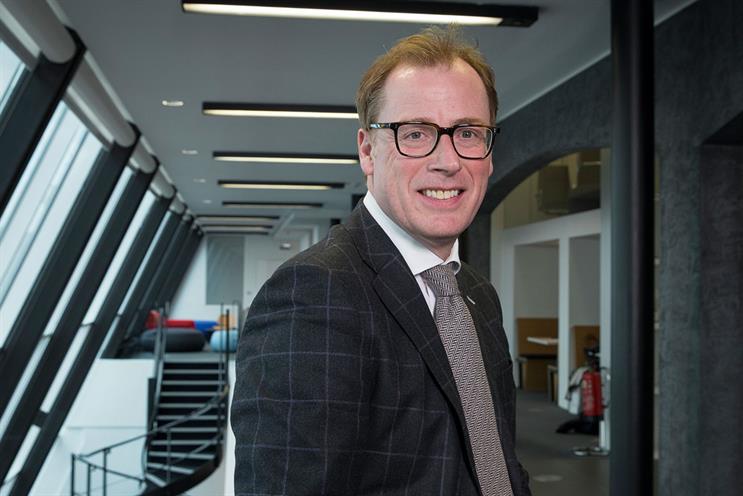 It is an old marketing cliché that "sex sells". However, with behavioural science and neuro-science set to be key themes at this year's Cannes Lions Festival, the evidence is clear that it is the brain, not the body, that the marketing and communications industry needs to understand to sell its services to brands across the world.
While the human brain has hardly changed in thousands of years, our understanding of how it works has increased hugely in the past 20 years or so. Books such as Nudge and Thinking, Fast and Slow have helped bring behavioural science out of the lab and into the boardroom.
But the way we create communications based on this understanding is only just beginning to catch up.
Sitting at the confluence of economics, psychology and neuroscience, behavioural science helps us to understand what it means to be human and how this affects our everyday decisions and actions. It is the science of what we do, why we do it and how to influence it.
The most successful campaigns have always been based on a clear insight about human behaviour. Sport England's "This Girl Can" campaign, which won multiple awards at Cannes last year, was built on the human insight that many women were not exercising as much as they would like due to the fear of being judged. I'm sure we'll see more great examples of creative campaigns built on a behavioural insight at this year's festival.
However, too many communications campaigns fail because they talk to how we think people should be, rather than what they really are. Even when a good insight has driven a successful campaign, often this has been derived more through instinct, experience or luck than anything else.
The opportunity behavioural science brings is to provide a framework for truly understanding human behaviour and ensuring all campaigns are based on genuine insight. Combining behavioural science principles with the increas-ingly accessible data about audience behaviour provides a real opportunity to create communications based on evidence, rather than supposition.
For my industry, the opportunity is immense. As the value of effective public relations rises, so what business needs from it is changing.
As the importance of the media as the prism through which we talk to the world diminishes, so we are now expected to be experts in how the public thinks, behaves and make decisions. Clients need communicators who can deliver tangible and measurable changes to audience behaviour.
But to truly seize this opportunity, we need to be brave.

Applying behavioural science will often mean changing the way we develop insights and solve problems. It is not a term to be used to badge or package the ways we worked yesterday.
We must ensure our application of behavioural science goes deeper than just adding a couple of images and buzzwords to a presentation. We must avoid "Nudge-wash" and instead combine the latest academic thinking with new research tools, as well as our years of practical experience, to create smarter, more intelligent communications.
Adding the science of human behaviour to the art of communications makes campaign ideas better as well as more buyable. A client is much more likely to believe in an idea that is rooted in science, rather than opinion.
So let us embrace the full potential and use this to increase the value and effectiveness of the work we do. Because, as I'm sure this year's Cannes festival will show, doing so will soon surely become a must-have, not a nice-to-have.
Best creative idea of the past year? I liked the simplicity of the "Missing type" work for NHS National Blood and Transplant.
Wished-for celebrity speaker at Cannes? I would like to see Michelle Obama. Maybe next year?
A Cannes hidden treasure? There are no hiding places.
Most memorable Cannes experience? Being a juror.
---
Richard Millar is president and chief executive, London, and global chair, creative strategy, Hill+Knowlton Strategies