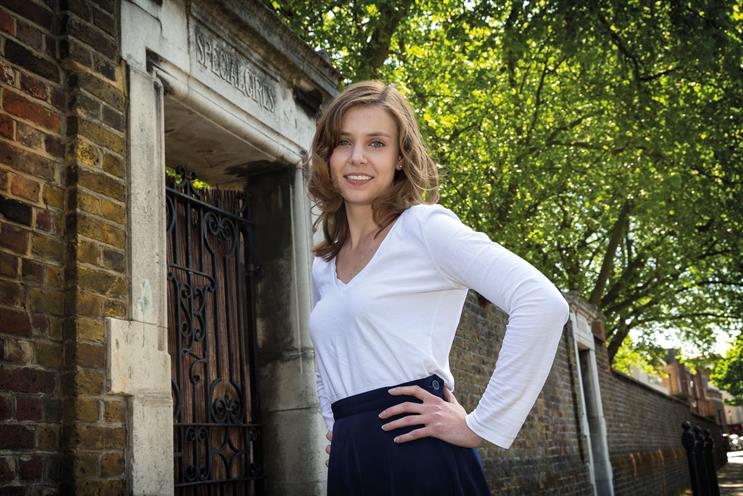 When you look around any given PR agency, you are likely to see a company whose employees are mainly female. The trouble is that the board of directors often appears very different. And if you look around an ad agency, the situation is even worse.
Hot on the Cannes agenda this year is the introduction of the Glass Lion award, a response to the recent industry focus on gender equality.
Announcing the new award, the organisers recognise that "marketing does not just reflect this culture – it also reinforces and shapes it".
What they are finally acknowledging here is that, without a diverse set of creatives coming up with ideas for brands, campaigns all fall into patterns. As consumers, we see the world through a single point of view, and that point of view alone.
Male creative directors dominate the world of advertising, and they're all making an attempt to relate to a consumer spending audience that is 80 per cent women.
There just aren't enough Peggy Olsons in this world – and the PR industry is equally guilty for allowing the large majority of their workforce to fall off its career paths before reaching management positions.
This is a pitfall I am wary of falling into, as a young female at a creative agency. Statistics can be frightening; they show a dark cloud looming, telling me that I might enjoy success now but I shouldn't count on it to last long.
Statistics tell me that
I shouldn't count on success lasting long
But it doesn't have to be that way. Fifty per cent of our board at Hill & Knowlton London is female, and I have a strong female boss to look up to. She has two kids and a management position. So I know it's possible.
This year, I'm heading to the Cannes Lions for the first time as part of a team at H&K (89 per cent of whom are female) who will look at the festival through the eyes of women.
We've partnered with Dazed Group on its "Female Firsts" initiative: a global call to arms in which four female directors – from any communications background – will be awarded funding, mentorship and support to give them the kick-start they need to make their projects a reality.
The initiative will launch on the first day of the festival, with Samantha Morton and Jefferson Hack in conversation in the Grand Auditorium.
As a magazine that has continually celebrated female empowerment, Dazed & Confused has already made huge steps by launching Female Firsts and, with H&K's global network of female talent and forward-thinking clients, we're hoping to change things for good.
We believe that, by bringing big brands and a creative industry together, we can inspire all women in many more of the creative industries.
After all, disciplines are merging and sectors are more connected than ever. Maybe a junior creative will dust off a script she has been working on outside of clients and pitches and find the mentorship she has been waiting for.
I can't wait to see who wins the first Glass Lion this year and meet the female creative directors blazing the path for the rest of us. Here's hoping we see more success from campaigns such as #LikeAGirl, which, judging by other in­dustry awards, is heading for a big sweep of Lions.
And with so many initiatives such as Female Firsts, See It Be It and the Glass Lion, I can't help but be optimistic for the future.
---
By Jen Collins, business development executive, Hill & Knowlton Strategies