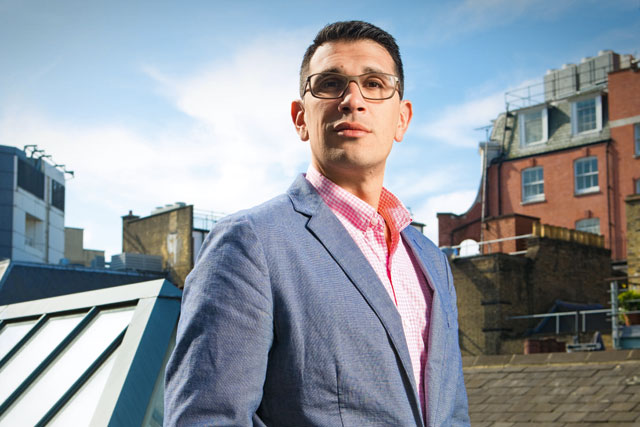 In the most literal sense, music does not exist.
Unlike other forms of human expression, you can't admire its brush strokes, you can't marvel at its choreography, you can't touch its shiny screen. Music is the manipulation of invisible airwaves interpreted by your ears and awarded meaning by your brain. Like your emotions, you can't see it but you sure as hell can feel it, and it's this intangible magic that makes music the most powerful communication tool.
The true value of music stems from its ability to evoke and shape our emotions. Music can reduce a man
to tears, or even increase heart rate.
It unites strangers in crowds, comforts the lonely and forges our individual and collective identities. Music is, and always has been, the fuel for our culture.
Brands have been using music forever. But they haven't always done a good job. Either money has been spent and wasted or money was not spent and opportunities were missed. The music industry has been cashing in on the interest. Only the thinking was "show me the money" rather than: "How can I help you?" Brands were a piggy bank and the music industry a spoiled child – asking for money, not saying thank you. Yet a brand's use of music creates meaningful, social experiences (and opportunities for musicians to make a living selling impact, not CDs).
Cultural and economic changes have transformed the music landscape, but it is technology that has democratised the production and consumption process. The combined fanbases of the top 20 music artists on Facebook is equivalent to Facebook's total global audience of one billion. Music has become the bonfire around which online communities gather and co-create.
'The true value of music stems from its ability to evoke and shape our emotions'
As we discovered at SXSW this year, technology and music are dancing together, turning the digital space into a playground for experimentation and data-driven innovation. Brands must become tastemakers, curating with the human touch or the precision of algorithms. They must behave as digital storytellers, using music to punctuate their narrative. And, most of all, they must truly understand their consumers and realise that not all listeners are created equal.
As technology advances and privacy retreats, the future of contextual, personalised music experiences is already here through services such as Beats Music and Spotify's recent acquisition of The Echo Nest.
Technology has changed the music ecosystem. Physical sales have plummeted while numbers of streaming-service users have rocketed. Music houses, sonic branding agencies, music libraries and licensing agents have all been in a death spiral. Technology-driven improvements have not been able to staunch the losses from shrinking revenues. The musician – always a poor relation in the ad world – is now hardly a relation at all: "procured" out of existence.
During this music-industry crisis, Cord's vision became a reality. We believe that it was a misunderstood, largely untapped area of brand communications, suffering from a lack of investment. Emotions are powerful weapons, and music is the ammunition. So it was into this newly loaded ecosystem of patron brands, engaged audiences and properly paid musicians that Cord was born.
In just four years, we have opened a global network and become the music agency of record for some of the world's biggest brands through engaging CMOs in music-based conversations that deliver real value.
Our dream was to redefine how brands use music to connect with consumers. We achieved this through a stringent focus on a process underpinned by real-time consumer and behavioural insights that is closely aligned with our client's brand planning methods. We created a model – the Hit Brands Model – that covers every penny a brand spends in the music industry. We provide the connectivity and accountability, the planning tools and the ROI calculations that enable the brand to play in the music space and defend its choices culturally and commercially.
Music as identity
The music a brand uses across time, territory and touchpoints needs to reflect and enhance a brand's core values and create a coherent narrative. If the brand's sound is intentional and matches the brand's aesthetic, it will help build long-term equity.
Music as experience
Music draws a crowd and works on the memory to create unforgettable experiences. How a brand uses music to create or enhance physical or
digital experiences is vital.
Music as currency
If a music experience invites participation and is unforgettable, people will share it as a social currency. No form of content earns more media value than great music.
Music may not be tangible, but the profound effect it has on consumers' perception and behaviour, and the value it can deliver for brands, are very real.


---
Daniel M Jackson is the chief executive of Cord Worldwide and a co-author of Hit Brands