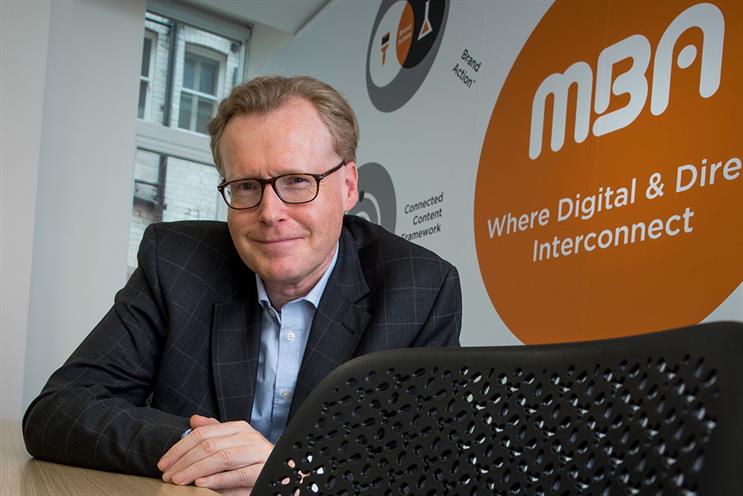 Right message, right person, right place, right time. Remember that? Good, old-school direct marketing. Is it a surprise to anyone that these principles still apply in today's digitally fuelled context?
The industry has gone through "like"-counting and some questionable digital media-buying models and is reverting to what is actually meaningful to the brands and customers involved. This is applying the ROI driving principles of direct marketing to a digital context (what we at MBA call "where digital and direct interconnect").
Nowhere is this more acute than in the world of search. You have nearly everything you need for perfect direct marketing – the action is user- initiated and they're looking at a screen in the hunt for answers – so you've got right person, place and time. What remains is "message", and this is where things get a little more complex and less linear.
The key is understanding search intent – brands need to meet the intent of the person's search with appropriate content along the journey, whether this be a PPC ad, a landing page or a "how to" video. If this is good and interesting enough, the person may investigate further and even convert. If this journey is well oiled and working smoothly (especially for mobile), then that is what the search engines reward with higher natural search rankings and, bingo, you're in a positive feedback loop.
At MBA we call this "total UX", where from start to finish the person is charmed and involved with what we're providing and how we're leading them deeper into their journey.
The "science" part of delivering this is relatively straight-forward. We must provide organic and sponsored links and copy that hint strongly that the answer to the searcher's question is just a click away. PPC must be tested and optimised.
Content that matches the search intent should be placed appropriately on owned sites and ones where there is existing search authority. The landing page must deliver the answer swiftly and lead the person onwards. All of this must, of course, have excellent SEO – technical and otherwise – to maximise visibility. Logic, technical ability and common sense so far, but that will only get us so far.
Perhaps the bigger challenge is in the "art". A new frontier of creativity is search-engine results pages and the ongoing journeys of web pages and video. We have but a few seconds (if that) to convince the searcher that ours is the link to follow.
And once they've clicked, we must swiftly welcome and delight, drawing people further in. Our industry's outstanding creative firepower can be better aimed here (and not as an afterthought) – with the most engaging copy, the wittiest soundbites, and the most disruptive visual metaphors.
It is this blend of art and science – of creativity and tech – that we have applied to nurture the success of the Sage by Heston Blumenthal kitchen appliances range; compelling people to discover what makes the "best food processor" the best, with inspiring video, and how to woo their friends with heart-shaped latte art. It is how we are plotting the launch of Investec Click & Invest; helping people understand ways to create and grow their nest egg with charming video and meaningful interaction.
It is this blend of great creativity and slick tech that answers people's search intent. It provides the answer to the "right message" in the search context, ticking off the final element of the direct-marketing mantra.
Operating "where digital and direct interconnect" is proving a rich seam in this critical area of search, as it is in all aspects of digital communications. It's the rigour and logic of direct marketing, turbo-charged with the data and personalisation opportunities of the digital landscape. But, as always with great marketing, it is the harnessing of the most charming creativity to an area all too often bereft of it, that will unlock the prize.
When in Cannes, don't say…"The rosé on the Carlton Terrace is very expensive."
Cannes tipple to avoid? The rosé on the Carlton Terrace.
A Cannes hidden treasure? My Airbnb apartment behind the Croisette.
I have an hour in Cannes, I must…visit Lions Innovation for a tech shot in the arm.
Wished-for celebrity speaker at Cannes? Justin Bieber (in conversation with
James Corden).
Cannes experience to avoid? Getting a taxi.
Most underrated Cannes experience? Sleep.
---
Stephen Maher is chief executive of MBA