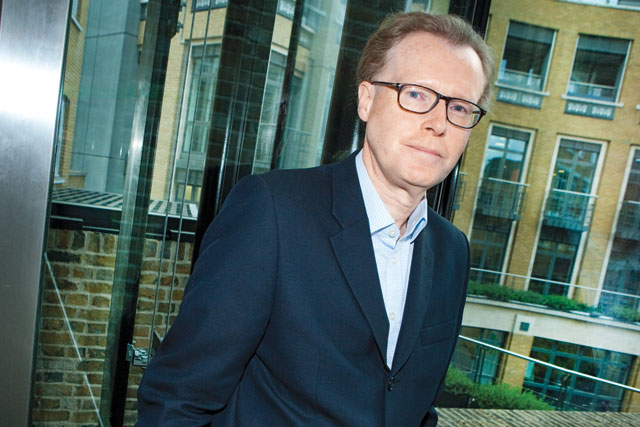 We're at a point of convergence, where digital and direct are mingling together into a coherent stream. It has taken a while, but years of disruption and broken marketing models seem to be behind us. Connected technology is enabling a new wave of marketing where we can truly think in terms of meaningfully talking to individuals at scale; that fabled paradigm of earlier tides of CRM.
At the heart of this convergence is thinking about the purchase decision as an interconnected, organic and dynamic ecosystem. Linearity in customer journeys should be consigned to the past, joining the scrap heap of tired thinking. This revised view of decision-making is where we always start at MBA – rather than thinking about how we get messages to interrupt people and "persuade" or "influence" them, it's about how we shape the ecosystem in our favour, shaping the customer's journey so they're receiving a tailored experience. This is closely related to Accenture Interactive's view of the "digital enterprise" and "era of customer experience".
This approach is located in the overlap of digital and direct – it's where they interconnect. It's about science and data, and it's about human connections and psychology. It's about shaping the world around the customer rather than spamming them. Extending Google's ZMOT thinking ("zero moment of truth" – the time between first seeing an ad and making a purchase decision), this actively focuses customers towards content, often using communications solely for this purpose, rather than packing them full of product benefits, features and calls to action. We're starting to feel that the classic marketing e-mail, which was often only ever a coded direct marketing pack, may be reaching the end of its life.
This approach requires technology to manage data. Full CRM integration in communications is much
simpler these days. Any business that isn't either under two years old or a highly agile e-commerce business has legacy system issues without fully connected pipes. Now is a perfect time to get the plumbers in to connect it all together. The risk is drowning in data rather thriving on it. With Telefónica's O2, we're feeding e-mail engagement information back to the salesforce to help them follow up or respond more personally.
Technology can also bring the magic – the experiences that make your brand something special both online and offline (hopefully finding that enigmatic place where online seeps through into analogue life). With creative technology, we can charm people, wow them, and make them feel warm and welcome. We created a simple Facebook game for the rewards website Avios called Dropple, which charmed customers with how Avios works and the excitement of earning flights: brand equity, product understanding and data capture rolled into one.
'No-one has managed to bore their customers into becoming brand evangelists, though many have had a good try'
Content is the beating heart. Carefully thought-through, considered content that has an audience in mind and an objective to achieve – the key is picking the right tool for the job. It's sometimes a Tweet, sometimes a YouTube video, sometimes a TV ad. And it needs a robust strategy to organise it. Which customer is it for? How does it provide utility? Is it ephemeral or something that has enduring purpose? To encourage consideration of Sage by Heston Blumenthal kitchen appliances, we produced high-production-value product introductions in which the chef showed why the product makes better-tasting food. Complementing this were "how to" demonstrations with a product expert to help customers get the most out of their purchase.
There is a risk of being strategically powerful and precise but terribly and catastrophically dull. No-one has ever managed to bore their customers into becoming brand evangelists, though many have had a good try. Comms can become almost entirely about the rational reason they're happening, rather than trying to inspire a meaningful response. This new wave of technologically driven, tailored user experiences must be wrapped up in powerful creative ideas that charm and inspire, otherwise it will all be for nought.
The injection of creativity applies especially to business-to-business, where some brands still write to faceless "decision-makers" forgetting they are humans – no business decision is ever made purely with a spreadsheet. With Embraer Executive Jets, we produced a Hollywood-style social-media epic featuring Jackie Chan to spark interest.
The convergence described here is a world of opportunity. Most brands are considering how to adopt at least some of what we're talking about. However you look at it, brands need to be taking big strides with big data and the connected experiences they can give to their customers. Clients and agencies must work together to produce work that recognises that purchasing today is a digitally fuelled, non-linear and dynamic ecosystem.
Marketing has evolved. It's technologically driven. It has got lots more powerful data insight. It's fully connected. There's oodles of scope to deliver meaningful content, and that's an exciting place to be – but only if it's sprinkled with creative stardust and isn't monumentally dull. Whatever happens in this new world, that will never change.


---
Stephen Maher is the chief executive at MBA