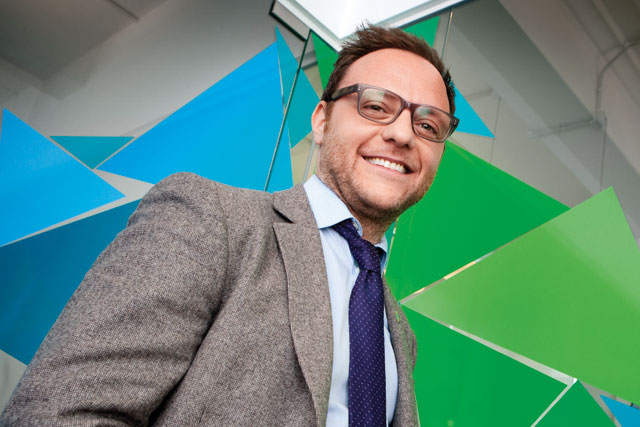 In the past few years of Cannes, a new breed of companies has been the focus of increased attention and discussion: the advertising technology operations that make it possible to distribute (precisely, efficiently, accurately and accountably) the wondrous creative work we have traditionally celebrated at the festival. The world of advertising is transforming to meet the changing ways in which consumers are ingesting information, and I am frequently asked how advertisers can benefit from these developments.
Technology is meeting the needs of the industry by addressing the omni-channel challenge. Unlike advertisers, consumers don't think about what marketing channel they are using at any given moment; they expect a seamless interaction with a brand's message and, when this expectation is not met and messaging is unco-ordinated, the consumer is distracted rather than engaged.
The transformation of digital behaviour expresses itself in the ability of consumers to effortlessly move
between offline and online, from tablet to mobile to desktop to Google Glass, and to analogue experiences. Recognising this shift in behaviour, brands – including retailers such as Tesco, Carphone Warehouse and eBay – are implementing omni-channel strategies that focus on the needs of the connected consumer.
For marketers looking to maximise omni-channel opportunities, here are some ways to deliver easy wins:
Align messaging. Capture consumer behavioural data across all channels and house it in a single technology platform, as this helps create a single view of the customer. The learnings generated can be integrated into a multiple channel marketing programme that enables a personalised and relevant consumer experience to be delivered by channel.
Minimise interruptions. As consumers move between online and off­line touchpoints, they want an uninterrupted brand experience, so retail personnel should have a solid understanding of their organisation's omni-channel strategy. This includes educating employees about online inventory, so they can encourage in-store customers to explore options that are available only online.
Leverage data. Examining data across various consumer segments delivers insight into the similarities and differences of each group, allowing marketers to target and adjust messaging based on the characteristics particular to each one. Third-party companies can collect and normalise data – down to brand level – on past purchase behaviour and current intent, as well as general interests.
Create the right partnerships. Collaboration with ad technology and agency partners ensures omni-channel marketers are better prepared to not only engage consumers, but reach them when they are most receptive. Ad tech partners can provide the single view of the consumer for planning, execution, measurement and optimisation of a campaign, while agency partners can offer strategic insight into best practices, media buying, data co-ops and creative scalability.
Executive buy-in. Successful execution depends on investment in a technology infrastructure that supports omni-channel fulfilment, as well as omni-channel sales training and reorientation of a retail brand's goals and strategy – so executive buy-in is essential.
'Brands are being challenged to market across an increasing variety of channels, including IPTV'
Once marketers have gotten to grips with delivering consistently and coherently across channels, further questions arise around effective digital measurement – particularly as consumers are interacting with technology faster than ever before. Brands looking to benefit from the "always on" consumer are being challenged to market across an increasing variety of channels, including internet protocol TV. As consumers move fluidly from one device to another, this blended experience raises questions about how to measure these interactions.
These questions are answered by technology solutions that provide an understanding of attribution to value across all spend, enabling touchpoints to be evaluated based on the impact of each brand exposure on customer behaviour. This ensures that value can be attributed to touchpoints across the marketing funnel. In addition, contextual data – including time and device type – can be added, so algorithms can measure and test how to serve the right ads on the right device and at the right time.
The ways in which consumers are interacting with media are diversifying faster than at any other time in history. And the potential for brands to harness the scale that digital provides has never been more exciting – at ever-increasing levels of business impact and growth.


---
Erich Wasserman is the global chief revenue officer at MediaMath