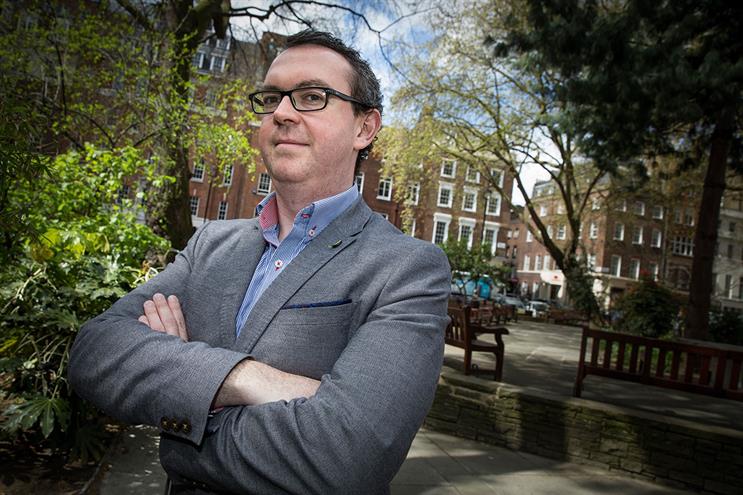 By the end of 2017, our industry will invest more in online advertising than it will in TV. In our "State of the Industry UK 2016" report, 61% of marketers confirmed that programmatic ads provide a greater return on investment than traditional media.
Programmatic continues to dominate UK media consumption, with 45% of marketers surveyed stating that they will raise their programmatic ad budgets this year. In addition, respondents are now buying programmatically on mobile (40%), video (29%) and TV (27%); figures that strongly indicate programmatic's inherent ability to drive performance.
It is no surprise, then, to see the huge shift toward technology that is taking place in media adland. Agencies' top performers are turning from Mad Men into Maths Men, but how is the industry adapting to change, and is the relationship between media agencies and their ad-tech partners as productive and innovative as it should be?
The ad-tech factor
We spoke to 200 UK media agencies for our "Era of Mad Tech" report, to uncover how ad tech is transforming their traditional business models. The vast majority, 86%, are already changing their business model specifically to reflect ad tech's growth
in influence. Almost 70% of media agencies want to future-proof themselves by shifting toward digital and technology, showing how the turf wars between media agencies and ad-tech companies seem to have given way to a more conciliatory approach, leading to change in the business models that reflect the growing influence of advertising technology.
Because ad-tech platforms are now part of the industry fabric, expert knowledge is needed to achieve maximum value from media-buying. Only 4% of agencies centre their business on traditional media-buying any more, with 60% of agencies expanding their mobile and social offerings in the past year alone.
Eighty per cent of agencies said that their buyers are evolving to become tech strategists and traders, and 88% of planners are evolving into data analysts. Although there isn't a shortage of people in adland who can scientifically deep-dive into the data, there is a skills gap when it comes to bringing the data to life, and identifying what the implications are for the business when it comes to that analysis.
In the background, agencies are also experiencing unprecedented levels of demands from clients who want to do more with their data. However, behind the scenes, agencies are struggling to service them while also developing profitable ad-tech partnership models.
So what can be done? As an industry, it is down to us all to establish even greater communication between agencies, brands and ad-tech providers.
As an ad-tech company, we're not trying to replace media agencies, we just have the relevant technology and tools to help deliver results for clients, and, alongside media agencies, can provide an aggregated experience for consumers.
Agencies could benefit by being more open about their monetisation concerns so that they can leverage ad tech to deliver profitable results for clients. With that comes more efficiency and greater benefit to their own agency, their clients, partners and the businesses they deal with every day.
Every day at AdRoll, we work with agencies to cut through ad-tech complexity, share best practice and provide agencies with opportunities not only to sell technology to their roster of clients, but also to add value to brands by explaining how it can benefit them – by boosting sales, building brand awareness or generating leads.
If you're trying to achieve any of those aims for your clients, roll with us and we'll see you in Cannes. After all, that is the place where we all make the magic happen.
Most useful app in Cannes? Apart from the Cannes Lions app it has to be Evernote. Notes, photos, musings all
in one place.

I have an hour in Cannes, I must...go boat-hopping. It's the best way to network and meet everyone while having a blast.

When in Cannes, don't say... "I need to stick to my schedule." By all means sort out your calendar, RSVP to what you need to, but know that it will change, so release the control and go with it.

A Cannes hidden treasure? So many, but I would say the Lérins Islands across the bay, or the Esterel Mountains.
---
Marius Smyth is managing director of AdRoll EMEA