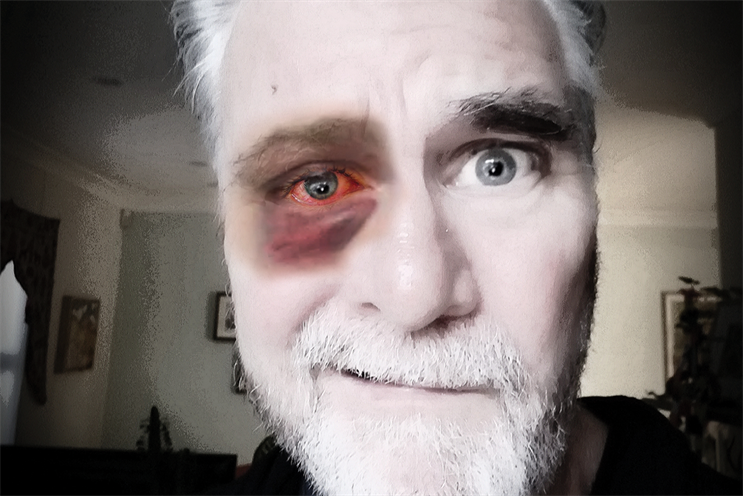 I remember it clear as day. My football coach said: "Son, you're not a great kicker. You can't catch a ball, but you can run like hell. So, grab the ball and run right at 'em. They'll never catch you."

The last thing I saw was a glimpse of daylight between the giant in front of me and the elbow it slammed into my face.

The first thing I heard when I came to was my coach, saying: "Not to worry son. There's always next week's game."

I think it was then that I got my first taste of negative optimism.

My father was a police inspector, so were his two brothers, their father and my greatgrandfather. So, it's safe to assume they were tough, analytical thinkers with healthy streaks of pessimism in them. They would weigh the optimistic possibility of an outcome with equal lift of a possible pessimistic outcome.

I'm told intelligent thinking is another term for positive thinking. But positivity is not optimism – optimism assumes, or expects, that things will change for the better. Nor is it pessimism. That always assumes things will turn out for the worst.
It's often as difficult for optimists to be positive as it for pessimists.

Positive thinking is not denying the point of view of a negative thinker. In fact, it's better to expect the worst when it comes to business.

The motivational speakers who fill people with extreme positivity and conviction that failure is not possible also leave their audiences exposed, and vulnerable, to the realities of life just outside the doors of those packed auditoriums.

The power of negativity
Harnessing negativity and learning to use its power will strengthen our ability to be better prepared in business, and our business decisions, as well as life.

I sat through a butt-clenching talk a while back where the speaker was droning on about visualising success. For a moment, I thought: "Why am I here?" This guy was killing me with his fantasy idea of "if you can see it, you can have it" crap. Had he not wondered, with all his knowledge and wisdom, why he had not yet visualised his own Nirvana, and left us all alone in envy?

I was pleased to find out some time later that, in fact, if we let our thoughts get out of control and become fantasy, it will actually lessen our chances of success. And staunch optimists about a positive future can often experience greater shock when things do not turn out well, but instead go wrong. It seems to me, then, that fantasising about positive outcomes leaves us less prepared and causes greater stress when reality finally sets in.
If we let our thoughts get out of control and become fantasy, it will actually lessen our chances of success
Our industry is going through unprecedented change at the moment, and it's a scary time. For some, it's signalling the end of the good times. For others, it's shaping a different industry for a different future. And for the rest, it's a wait-and-see moment.

In every scenario, there will be the optimists and the pessimists, all jockeying for their view of the future. But one thing we have to keep in mind is this – it's down to us in this industry to shape the business we love.

Be prepared
Being prepared, and ready for good – and not so good – will ensure we are not caught off guard or surprised if the outcome is not the one we want.

It may need some work, but isn't that what makes what we do worthy of respect? Being prepared for negative outcomes allows us to have positive options and make smarter decisions.

Being a leader means seeing things as they really are. And knowing that, with the right attitude, we can make the most of the situation, and in doing that, make things even better.

I once asked an NBA coach how he did his job so well. He said, "I didn't work my ass off to lose."